Multichain wallet and defi platform Coin98 launches a decentralized app store powered by the NEAR Blockchain Operating System (B.O.S), enabling a one-stop shop for streamlined access to the most prominent L2 ecosystems
Coin98's 7+ million users will now have access to a user-friendly curation of the top bridging and defi protocols on a familiar, intuitive dapp store interface
The Coin98 dapp store provides true decentralization by utilizing B.O.S, where the frontend code for the dapps are stored on-chain on NEAR––while also providing better discovery and user experience for end users
The NEAR Foundation announced today that Coin98––a multichain wallet and defi platform with more than 7 million users across 170 countries––has launched a decentralized dapp store powered by the NEAR Blockchain Operating System (B.O.S). Coin98's innovative marketplace offers an intuitive app store interface to streamline access to a range of apps on prominent Ethereum Layer-2 ecosystems, greatly increasing accessibility and discoverability for users.
Focused on an one-stop DeFi experience for the everyday Web3 user, the Coin98 Super Wallet offers both a web and a mobile application supporting over 70 chains and 15,000 dapps. With the BOS gateway added to Coin98 Super Wallet, users interested in exploring new L2 or DeFi ecosystems can find applications, cross-chain bridging, money markets, and decentralized exchanges all in a single interface––and thanks to the power of the B.O.S, the frontend code is 100% decentralized and stored on-chain, on NEAR.
Coin98's decentralized dapp store will offer support for a variety of top Layer-2 solutions, including Polygon zkEVM, zkSync, Base, and Linea. These solutions will be easily accessible via both the Coin98 website and the Coin98 Super Wallet mobile application. The interface is designed for ease of use: users only need to connect once with their Coin98 Super Wallet to get access to an array of widgets dedicated to each ecosystem. Clicking on these widgets will reveal a curated selection of each ecosystem's top bridge and DeFi protocols, streamlining the previously fragmented onboarding journey into a single flow.
Utilizing NEAR's innovative chain-agnostic B.O.S tech stack for decentralized frontends, Coin98 is able to offer users a truly decentralized app store. All the featured dapps on the Coin98 gateway are frontend components whose code is stored on-chain on NEAR, which directly interact with the smart contracts on the original chains. Thanks to the B.O.S, Coin98 can provide users with an app store that is both easy to use and fully decentralized.
Coin98's decentralized dapp store addition to their Super Wallet is a strategic move to enhance user acquisition and engagement in a saturated market for wallets. By offering the most efficient and streamlined way to interact with top Layer-2 solutions, Coin98 positions itself as a frontrunner in the blockchain space.
Thanh Le, Coin98 Founder, said: "At Coin98, we are dedicated to providing our users with the very best one-stop defi experience in our pursuit of the vision to make Web3 accessible for everyone. With NEAR's B.O.S, we can create a user-friendly interface thanks to its composability, while enabling decentralization under the hood. Our dapp store offers hassle-free interaction with the most exciting L2s in the market. Soon, we will expand our collection to offer even more ecosystems and dapps, as B.O.S greatly reduces the development process, enabling a fast and scalable way to integrate new applications."
Utilizing the B.O.S as a frontend layer makes the development process is not only easy but scalable over time, thanks to a catalog of frontend components from which developers can easily pick and choose––which unlike native chain integrations makes it significantly easier to incorporate new ecosystems at scale.
The Coin98 decentralized app store demonstrates the power of B.O.S to improve the Web3 user experience, effectively solving the persistent challenges of complex onboarding and fragmented user experience in the Web3 space. B.O.S takes center stage as a solution that streamlines the onboarding process, providing a user-friendly and efficient gateway for both new and experienced users.
Illia Polosukhin, co-founder of NEAR Protocol, said: "The NEAR ecosystem is excited to see Coin98 build their decentralized app store on the B.O.S and deliver much better experiences to their users. This is exactly why we set out to build the B.O.S: because NEAR's technology can help founders achieve decentralization and discoverability in parallel. Now Coin98's users can explore multiple L2 ecosystems all in one app, through the wallet of their choice, in seconds, with no complexity or switching costs. NEAR's mission is to drive mainstream adoption of the Open Web through great user experiences and we hope more founders and projects will join us in building on the B.O.S."
Coin98's decentralized app store offering follows the launches of major B.O.S gateways by Polygon zkEVM and Mantle, two top L2 ecosystems. The success of these wallet gateway partners highlights the benefits that B.O.S helps Web3 founders deliver to end-users, demonstrating NEAR's commitment to enabling products that simplify the blockchain experience and globally expand access to the Open Web.
Stay Ahead of the Financial Curve with Our Latest Fintech News Updates!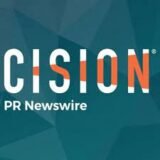 PRNewswire