Dynasty Financial Partners today announced that, effective immediately, retired Chairman and CEO of American Express, Harvey Golub, will become the new Interim Non-Executive Chairman of the Board of Dynasty Financial Partners.
Mr. Golub replaces Todd Thomson who will remain on the Board and as a Member of the Executive Committee. Mr. Thomson is Chief Operating and Financial Officer of Los Angeles-based Kairos Ventures, a firm that invests in the world's leading scientific discoveries. Fintech News
"I could not be more proud of what the Dynasty team has accomplished since we launched the business back in 2010," said Mr. Thomson, "Harvey is an icon in our industry and I have enormous confidence in him as Interim Chairman and am appreciative of his talent and enthusiasm that he has brought to the Board of Directors since day one for the business."
"Harvey was an early investor and founding Board member of Dynasty Financial Partners. He is a proven leader over the last four decades at the highest levels of finance. We welcome his leadership in this new role as Interim Chairman, "said Shirl Penney, Dynasty President & CEO. "I also can't thank Todd enough for his support as a cofounder, friend, and investor and for his work in the business and as our Chairman the last nine plus years.
"We are all grateful for Todd's role in the success of Dynasty," added Mr. Penney. "We look forward to continuing to build the business with Harvey and the Board's guidance."
In January 2020, Dynasty Financial Partners announced that Bill Crager, CEO of Envestnet, joined the Board.
Now approaching its 10 year anniversary, Dynasty Financial Partners is a leading brand name in the wealth management industry that has become synonymous with powering RIA independence. With over $40 billion on its platform, the firm is expanding its RIA outsourcing, capital and investment capabilities across the board.
The Dynasty Investment Platform has grown significantly over the past several years. This has occurred through both organic growth of the existing firms in the network as well as inorganic growth via the addition of new firms. The platform surpassed $20B in assets late 2019.
The Enterprise Group is the division within Dynasty that focuses on consulting and project management services to the existing RIA community. It works with companies to drive technology optimization, increase growth and help firms become more profitable. Now moving into its third year, the Enterprise Group now covers seven firms, with a combined AUM of over $13 billion.
For RIAs seeking to grow, the need for capital can be constant. ​Dynasty Capital Strategies has expanded its capabilities as we work with Network advisors who need capital for business startup, succession planning, and asset diversification or to fund acquisition growth strategies.​ Dynasty Capital Strategies is an innovative financing program that helps independent RIAs expand, scale and grow their business with both debt and equity options for advisors. The programs are often used to fund M&A, succession planning, liquidity in transition to independence, or to fund investments in the business.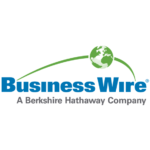 BusinessWire