The past winner of Scottish Edge Competition and video conferencing fintech, Aveni which was formerly known as Hatch-AI has announced that the company has secured a seed investment of £520,000. The Edinburgh fintech has reported to the fintech news space that it will be using this funding for the ground-breaking Artificial Intelligence technology based on video conferencing.
This funding round was led by the TriCapital angel syndicate who will be responsible for boosting the capital growth of the fintech firm which will keep its focus on financial services and legal services initially, while expanding the team of the company of specialist engineers.
The business is also closely associated with the University of Edinburgh, and it joins the quite advanced software engineering with the natural language processing technology which offers advisers the ability to digitally serve, engage and connect to their clients utilizing a wide range of automated features.
This funding round also witnessed the participation of major players such as the Scottish Investment Bank, Wallace Equity, and the University of Edinburgh's in-house venture investment fund, Old College Capital.
The Chief Executive Officer of Aveni, Joseph Twigg stated that one of the consequences of the global outbreak of the coronavirus is the increase in the adoption of video conferencing. The company realized the vitality and transformed from the video conferencing tools for general-purpose to designing solutions that will cater to the specific industry. All entities involved agreed that this new technology will prove to be beneficial for driving down the cost required to serve.
To know more about such fintech news and updates, do not forget to follow the fintecbuzz. Fintecbuzz rolls out regular, high-quality, and relevant content relating to the everyday functionalities from in and around the fintech industry.

Aashish is currently a Content writer at FintecBuzz. He is an enthusiastic and avid writer. His key region of interests include covering different aspects of technology and mixing them up with layman ideologies to pan out an interesting take. His main area of interests range from medical journals to marketing arena.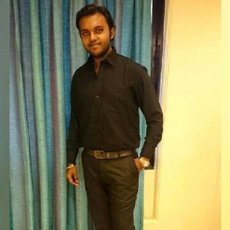 Ashish Y.