Embrace Home Loans, a prominent mortgage lender, today announced a partnership with Ameriprise Financial that will provide Ameriprise's wealth management advisors and clients with mortgage financing and services. Embrace is recognized for creating exceptional experiences for its customers and banking partners through cutting-edge technology and highly tenured industry professionals.
Under the partnership, which piloted in March with a select group of advisors, Embrace Home Loans has made its products and services available to Ameriprise's clients, and supports their advisors in overall financial planning. The two companies have collaborated in creating customized resources for both clients and advisors, designed to mirror the customer service standards each organization has become known for.
"We're honored to team with such a respected institution as Ameriprise Financial," said Kurt Noyce, president of Embrace Home Loans Financial Institutions Group. "This alliance brings together the best of both organizations to truly create a partnership that is greater than the sum of its parts. The vision Ameriprise has for clients and advisors – both during the origination and the life of the loan – is inspiring and aligns perfectly with Embrace Home Loans' values and mission."
Ameriprise Financial, with nearly 10,000 advisors and over two million clients, has partnered with Embrace Home Loans as part of its overall banking strategy in providing lending solutions that support their clients' financial goals.  "Whether clients are looking for a new home or refinancing their current one, securing the right mortgage is a critical piece of their financial planning," said Abu Arif, president, Ameriprise Bank FSB. "We're committed to helping our clients manage their finances every step of the way, in good times and bad. To that end, we're excited to combine Ameriprise's comprehensive advice with the right lending solutions to help clients achieve their financial goals."
"The partnership of Ameriprise and Embrace Home Loans brings together a high level of professionalism in wealth management and mortgage origination," said Dennis Hardiman, CEO of Embrace Home Loans. "It also combines the superior customer service provided by both companies, ensuring that Ameriprise's clients will receive the best mortgage experience possible."
"Given the care that Ameriprise Financial Advisors provides to their clients, Embrace is an excellent partner," said Social Survey CEO Scott Harris.  "For multiple years, Embrace has been recognized by Social Survey as one of the top large mortgage lenders for customer satisfaction.  This survey acknowledges the industry-leading care and commitment Embrace's employees have demonstrated year after year."
About Embrace Home Loans
Founded in 1983, Embrace Home Loans is a prominent mortgage lender that provides borrowers and financial institutions with an exceptional mortgage experience. Licensed in 48 states and the District of Columbia, Embrace has been recognized by Social Survey as one of the Top Large Lender for Customer Satisfaction for multiple years. It has been recognized seven times as one of the Best Medium-sized Companies to Work for in America by Fortune and five times as one of the Fastest Growing Companies in America by Inc. The company has also been recognized fourteen times as one of the Best Places to Work in Rhode Island, as the Most Community Involved Company in Rhode Island, and with the Leadership Excellence Award by Providence Business News. Embrace Home Loans is based in Middletown, Rhode Island. For more information, please visit Embrace Home Loans.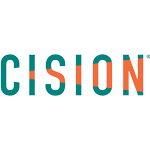 PRNewswire