Siebert, a leading national broker-dealer and provider of financial services, has appointed InvestCloud to design and implement its complete digital transformation.
Siebert Financial Corp will implement InvestCloud's full suite of applications, ranging from intuitive client-facing portals and mobile apps, to back-office operational automation. Siebert and InvestCloud will apply a multi-phased conversion to seamlessly achieve full digital transformation. The first two phases will focus on enhancing the digital client experience through an online platform, providing a full suite of apps, offering robo advisory/managed portfolios, streamlining back-office processes and centralizing data and reporting.
Broker-dealer Muriel Siebert & Co. Inc. was founded in 1967. It became a member of the New York Stock Exchange ("NYSE") in the same year when its founder, Ms. Muriel Siebert, became the first woman to own a seat on the NYSE. Ms. Siebert was also the first woman to head one of its member firms. For decades, Siebert has been providing clients an elite level of personalized service and wealth management, which continues today under the ownership and leadership of the Gebbia Family. The partnership between Siebert and InvestCloud further affirms Siebert's focus and commitment to provide its clients an innovative and transformative online digital experience.
Gloria E. Gebbia, Majority Shareholder and Board Member of Siebert said: "Partnering with InvestCloud allows us to future-proof our technology. As the world becomes more digital, the desire for clients to access their finances and interact with their investment advisor digitally continues to grow. We have a responsibility to integrate these technologies in order to deliver the best possible experience for our clients and partners. Additionally, as part of the InvestCloud implementation, we will substantially re-engineer many of our business processes, which will allow us to meaningfully improve efficiencies over time."
The work with InvestCloud will allow Siebert to consolidate its various digital applications including clearing and functionality from different technologies. By using InvestCloud to centralize its digital transformation into a single partner, the firm will be able to ensure a seamless, efficient and innovative experience across the company. This means that staff, management and clients are each retooled with industry-leading technology which not only drastically improves the digital experience but empowers them to exclusively focus on providing exceptional service.
John Wise, InvestCloud's Co-founder, CEO and Chairman, said: "With a long and well-respected history, Siebert is a great example of a firm on the leading edge of digital transformation. We are delighted to partner with such a forward-looking firm to implement the full stack of apps we offer on the InvestCloud Digital Platform. Embarking on a digital transformation journey will benefit Siebert greatly – improving operational efficiency from front to back, while also providing exceptional client-centric experiences. While the InvestCloud Digital Platform is hyper-modular by design, the greatest value-add comes from using the full power of the entire suite of apps. This allows users to embrace amplified intelligence and behavioral science functionalities to create a truly differentiated digital solution."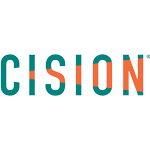 PRNewswire