Remitly, the largest independent digital remittance company in North America, today announced a partnership with financial technology leader and bank holding company Green Dot Corporation to launch Cash Deposit, a new feature for Passbook by Remitly. At a time when many are experiencing financial turmoil due to the current global crisis, Remitly is expanding banking and cash access for underbanked immigrants in the United States. Passbook customers can now deposit cash to their Passbook accounts at nearly 90,000 retail stores across the country, including participating 7-Eleven and Walgreens stores, utilizing the Green Dot Network. The vast majority of these in-network stores are essential businesses that remain open amid the COVID-19 crisis, providing customers access at a time when it's needed most.
The nearly 45 million first-generation immigrants who live and work in the U.S. have not historically had banking products available to them that meet their specific needs. This problem has been magnified by the COVID-19 pandemic, as many banks and other financial institutions have closed their doors or limited operating hours due to social distancing mandates. While Passbook's digital solution for opening and using a bank account alleviates the primary obstacles underbanked immigrants face, barriers still remain for those who commonly hold cash. Cash Deposit addresses this challenge by offering customers a flexible way to deposit, manage and use their funds via a convenient, digital account.
"From day one, our vision at Remitly has centered on providing immigrants with the most trusted financial services products on the planet, designed to meet their unique needs," said Matt Oppenheimer, Remitly Co-founder and CEO. "As those needs change, we are resolute in our commitment to meeting our customers where they are and adapting our products accordingly. Introducing Cash Deposit as the next step in the expansion of our Passbook banking service is a prime example, as it addresses a key pain point for our customers: linking cash income to an accessible bank account. As we look to the future, we'll continue to expand Passbook's offerings to provide our customers with safe, reliable financial services during these challenging times and beyond."
Launched earlier this year, Passbook eliminates the barriers and complexity of opening a bank account through immigrant friendly identity documents, removing fees, enabling easy and secure international card use and offering unique international money transfer benefits. With Cash Deposit, immigrants can conveniently deposit cash into their Passbook account from a retail store and access to their funds within minutes, adding to Passbook's existing methods of paycheck deposit and bank to bank transfers.
"Green Dot is honored to join forces with Remitly in support of its first ever Cash Deposit product," said Helena Mao, General Manager, Money Processing, Green Dot. "As an innovator in financial services, Remitly, together with the Green Dot Network, is providing more convenient financial access to people who otherwise would not have it."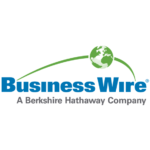 BusinessWire