Webonise US, LLC ("Webonise" or the "Company"), a global technology product development and digital solutions company that builds capabilities to enable businesses to thrive, announced the appointment of Erik DiGiacomo as General Manager of a core product line, Olympus Fintech, LLC ("Olympus"), a cloud-based fintech platform of tools powered by Webonise that collateralized loan obligation (CLO), debt, and private equity fund managers use to improve performance.
Mr. DiGiacomo's appointment is effective immediately. As General Manager, Mr. DiGiacomo will be responsible for leading the go-to-market strategy and spearheading upcoming launches of Olympus' newest products. Webonise is the technology affiliate of Z Capital Group, L.L.C. ("ZCG"), a leading private markets asset manager.
Mr. DiGiacomo is a recognized thought leader in the fintech and financial services industries and has spent close to three decades successfully transforming organizations, building high-performing teams, and bringing disruptive products to market. Prior to joining Webonise, he served as President of Phaxis, a staffing, recruiting, and consulting firm, where he oversaw the services division and focused on building the firm's financial services and technology offerings. Notably, Mr. DiGiacomo was previously Chief Operating Officer at Allvue Systems, where he led all customer-centered operations for the high-growth SaaS fintech, targeting the private equity and credit markets. Earlier in his career, he held leadership positions at Broadridge Financial Solutions, Virtusa Corporation, Wamu Capital Corp, and JP Morgan Chase and Co. Mr. DiGiacomo earned his B.A. in economics from Cornell University.
Olympus, a game-changing platform powered by Webonise and built on over two decades of private equity experience, empowers private equity firms to transform data into actionable insights. The integrated platform offers a comprehensive suite of solutions tailored to meet the specific needs of CLOs, debt, and private equity funds. These include portfolio company document management, collaborative tools for investment teams, investor relations management, deal flow pipeline management, financial reporting, CLO trading, fund management, and investor accounting. The platform's customizable and simplified workflows, robust data management, and advanced reporting capabilities facilitate a wide range of critical functions.
"I am excited to lead Olympus' next phase of development and support the launch of several innovative products in 2024," Mr. DiGiacomo said. "I have spent much of my career bringing disruptive products to market, and I am confident Olympus is well positioned to capitalize on the growing demand from asset managers for integrated cloud capabilities. This is a product built on decades of private equity experience, and I am eager to work alongside the talented Webonise team to continue strengthening the Olympus platform in the marketplace."
In October 2023, Olympus will announce the launch of OLYMPUS Investor CRM, a cloud-based solution that tracks the full investor lifecycle, and in the first quarter of 2024, OLYMPUS Credit Solutions, a cloud-based portfolio management platform that simplifies the data-intensive world of private capital. To stay informed on Olympus' upcoming product launches, news, and insights, join the waiting list at https://webonise.com/olympus/.
Stay Ahead of the Financial Curve with Our Latest Fintech News Updates!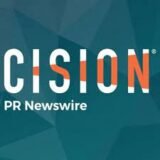 BusinessWire