Hedron Network, part of Brown & Brown (Europe),  has signed a three-year deal for the recently launched FullCircl + Acturis integration.  Hedron's bold decision to become an early adopter of this unique connected data solution forms part of its strategy to build a 'growth ecosystem' for its partner brokers, further differentiating its position as the network driving the future of independent broking success in the UK.
Hedron brokers can now access FullCircl's SmartBroker solution directly via API integration with the Acturis general insurance platform as part of their membership options.  SmartBroker delivers rich, contextualised company information on every business in the UK and Ireland. By leveraging data-driven insights, brokers can identify new opportunities and build strong, long-term relationships that drive growth and revenue. Hedron has already seen significant interest when launching the integration at its Broker Forum event in October and anticipates high take-up from partner brokers, with two pilot groups already filled.
Speaking about the deal Duncan Pagan, Consultancy Services Director at Hedron commented: "We're delighted to be the first network to take advantage of the opportunities generated when two leading insurtech providers come together.  FullCircl's SmartBroker in combination with Acturis' digital transformation platform will help our partner brokers identify new opportunities for growth and action them in the most agile way possible.  This is an exciting development for Hedron, demonstrating that broker growth is in our DNA and that we're willing to rewrite the rules and do things differently to help our partner brokers realise their ambitions."
Andrew Yates, CEO and Co-Founder at FullCircl said: "Hedron has been a fantastic partner to FullCircl for over 8 years, they have grown with us and truly understand the value of customer lifecycle intelligence.  They also understand the value of being early adopters.  By investing in the FullCircl + Acturis integration they are ensuring their brokers act with sharper customer focus and complete market clarity to drive meaningful growth at every stage of the business journey – identify & acquire, verify & onboard, retain & grow."
Stay Ahead of the Financial Curve with Our Latest Fintech News Updates!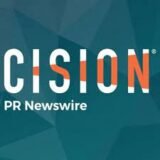 PRNewswire