Everee, an intelligent payroll platform for small and medium sized businesses, announced today it has appointed Brett Barlow as chief executive officer. Barlow has over 25 years of business experience and most recently served as chief brand officer at Utah tech company Pluralsight. He also held senior leadership roles at Skullcandy and Hewlett-Packard.
As CEO, Barlow will focus on the overall business vision and performance, go-to-market planning, growth strategies, product development, partnerships and company culture.
"I'm thrilled to be joining Everee. We're giving people access to the money they've earned more quickly, so they can avoid devastating payday loans and exorbitant credit card rates," said Barlow. "There's no reason in 2020 to be paying people the same way we have for the last 70 years. Everee's platform simplifies payroll for our customers and eases employees' financial stress by empowering them to choose when they get paid. We're disrupting an industry that's lacked innovation for too long."
Barlow joins Everee co-founder Ron Ross, who serves as president and chief operating officer and has more than a decade of experience working in financial and accounting roles. Ross created Everee after realizing a two-week pay cycle meant his daughter couldn't cover her expenses when they were due, even though she was making enough money.
"We're changing the way people think about payday, and with Brett's leadership, we're going to help businesses everywhere improve the experience for their employees," said Ross. "Brett's experience taking two companies from startup stage to IPO, and his expertise building best-in-class go-to-market strategies and brands people love, will be invaluable as we grow."
Everee also announced Greg Woodward has joined its board of directors. Woodward has more than 20 years of financial leadership and merger and acquisition experience. He was most recently chief financial officer at Sorenson Media and Pluralsight. Woodward was formerly a senior vice president for HGGC, a middle-market private equity firm based in the Bay Area. fintech news
"I joined Everee's board because I'm confident in its leadership team and deeply believe in its mission," said Woodward. "I've seen first-hand how an archaic pay cycle doesn't work for all employees. It's broken, and with Brett at the helm of the company, Everee is poised to fix it."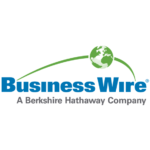 BusinessWire