The financial technology firm that works in finance software, Jirav has secured $8.3 million in its Series A funding round for more efficient and faster enterprise software as its financial service.
Martin Zych, the CEO, and co-founder of Jirav stated that the firm wished to update the process due to the fact that the older enterprise software is generally not so easy to use, clunky, and also takes a lot of time to implement which isn't great.
This funding round was supported by Information Venture Partners and also witnessed additional backing from NextWorld Capital, Seven Peaks Ventures, and quite a number of prominent angel investors that have a great deal of domain expertise in the areas of Fintech, corporate performance management, and financial planning and analysis, along with world-class accounting software.
Zych stated that this newly acquired capital will accelerate the capabilities of Jirav for CFOs, VPs of finance, and controllers in the direction of enhancing the tools and platform that Zych dreamt were available when he was leading accounting and finance at high growth firms.
Leaders in the finance and financial technology industry have been using the software offered by Jirav for aiding a wide spectrum of new issues with zero-based budgets, financial forecasts, and customized boards as well as spreadsheets that is understandable by every shareholder, which will be able to offset the shake-up of consumer buying trends and business habits due to the pandemic.
Follow fintecbuzz for more such fintech news and related information.

Tanvi Tirthani is a content writer and strategist with a special foray into technology. She has been a keen researcher in the tech domain and is responsible for strategizing the social media scripts to optimise the collateral creation process.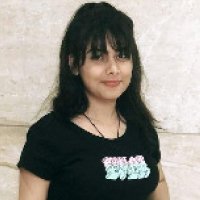 Tanvi Tirthani