Financial technology leader FIS™ (NYSE: FIS) and its clients have earned a total of six awards from two prestigious award programs for their quality and innovative treasury and cash management solutions.
In Global Finance's ranking of the World's Best Treasury and Cash Management Banks and Providers, FIS was recognized for Best Treasury Management Software and Best Cross-Border Payments Solution for Corporates.
FIS was also recognized in the 2019 Treasury Management International (TMI) Awards for the Technology & Innovation award for Best Cash & Treasury Management Solution.
In addition, several FIS clients earned the Corporate Recognition Award in the annual TMI Awards:
GE won in the category of "Pioneers of GPI for Corporates" for its use of the FIS TRAX payment factory solution
Crowley Maritime Corporation was awarded Best in Class – Collections for its use of the FIS GETPAID credit and collections management solution
Tronox was recognized in the category of "Best Treasury Transformation-Highly Commended" for its use of the FIS Integrity SaaS solution
This is the fourth straight year that FIS and its clients have taken home multiple awards in the Global Finance and TMI programs. FIS was also recently named as a leader for its treasury and risk management solutions by IDC MarketScape.
"Treasurers and finance leaders around the world are challenged to improve visibility into their cash flows while increasing efficiency and reducing risk and fraud," said Andrew Bateman, Head of Capital Markets, Buyside at FIS. "FIS is investing in leading-edge technologies to provide our clients with the latest treasury, payments and receivables innovations, and we are proud of our solutions, and our clients, for being recognized for quality and innovation."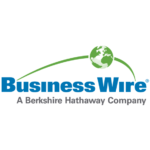 BusinessWire