Future Fintech Group Inc, (hereinafter referred to as "Future FinTech", "FTFT" or the "Company", a comprehensive financial and digital technology service provider, announced  that on July 28, 2023, it appointed Mr. Peng Lei as the Chief Operating Officer ("COO") of the Company. Mr. Lei will be fully responsible for managing the Company's operations, helping it to grow its supply chain financing and service business and promoting FTFT's continued strategic transformation. Mr. Lei replaces Mr. Yang Liu as COO, while Mr. Liu still holds various positions with the subsidiaries of the Company.
Mr. Peng Lei is an experienced senior manager with more than 20 years of experience in several fields including supply chain finance, banking, investment management and corporate restructuring. Since July 2022, Mr. Lei served as the general manager of Future Commercial Management Co., Ltd., a wholly owned subsidiary of the Company. From July 2019 to July 2022, he founded two supply chain companies, Xi'an Dingtaiheng Supply Chain Management Co., Ltd. and Ningbo Tielin Supply Chain Management Co., Ltd., and served as their general manager to develop the coal supply chain finance business. From March 2014 to July 2019, Mr. Lei founded Changan Parking Investment Management (Shanghai) Co., Ltd. and served as its director and general manager. From April 2010 to March 2014, Mr. Lei served as the manager of Xi'an Zhonglou Sub-branch of Shanghai Pudong Development Bank, and participated in the development of equity investment funds in Shaanxi Province. Mr. Lei received a Ph.D. and a Master's degree in Finance from the School of Economics and Finance, Xi'an Jiaotong University, in September 2011 and July 2009, respectively. Mr. Lei received a Bachelor's degree in International Finance from the School of Management, Xi'an Jiaotong University in July 1999.
Future FinTech CEO Mr. Shanchun Huang said, "Mr. Lei is an excellent manager as he has been immersed in the financial service and technology industry for many years and has accumulated rich management experience. Mr. Lei has not only been a leader and originator of many of the Company's day-to-day business procedures, but he has also had vast experience in conceiving and implementing strategic transformations. I am pleased that Mr. Lei has been appointed as the Company's Chief Operating Officer and am confident that Mr. Lei will undertake his new responsibilities with his full commitment, and help the Company to further execute upon its mission."
"FTFT is currently implementing a strategic transformation to build a financial technology industry ecosystem. Our strategy is to use technology to promote a new blueprint of banking and payment systems to create a closed-loop challenger banking business ecosystem, with our goal to become a top financial technology innovation enterprise. I look forward to Mr. Lei's help in implementing this strategy."
Mr. Peng Lei said, "I attach great importance to this new appointment and opportunity. I look forward to working closely with the FTFT team to help the Company achieve sustainable development and accelerate the transformation of its global plan. I am excited about this new role and am fully committed to excellence in every aspect of this function. As FTFT's Chief Operating Officer, my mission is to implement innovative technology and provide our customers with new solutions via a wide range of financial applications. Our mission is to create value for our worldwide customers, employees and shareholders."
Fintech News – The Latest News in Financial Technology.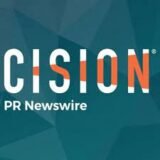 PRNewswire