Seven impressive fintechs set to showcase their innovations in front of the largest independent gathering of financial advisors and professionals in the world. Future Proof Festival, the largest wealth festival in the world and the most anticipated event in finance announced an elite group of finalists for the second annual Future Proof Fintech Demo Drop. The Fintech Demo Drop is scheduled to be held live during the Future Proof Festival in Huntington Beach, CA, from September 10-13, 2023. As a part of this hotly awaited event, innovators will have the unique opportunity to present and showcase their groundbreaking financial technology platforms and tools to thousands of financial advisors and industry peers.
Future Proof's Fintech Demo Drop presenters were hand-picked by an independent committee of industry experts, with each applicant assessed on creativity, outside-the-box thinking and the ability to create a real impact for the industry as a whole. The chosen finalists encompass a broad spectrum of contenders, ranging from promising start-ups to disruptive offerings offered by established firms, as well as significant enhancements to widely adopted technologies.
"We couldn't be more excited to highlight these seven innovative fintech companies at this year's Future Proof Festival," said Matt Middleton, CEO of Advisor Circle. "The Fintech Demo Drop was created to spotlight the latest tools and solutions that help wealth management executives and financial advisors operate their businesses more effectively and serve their clients better. We congratulate each finalist on their unique and compelling solutions, all of which hold transformative potential for the industry."
Future Proof is proud to present the following outstanding finalists, who will deliver demos at the festival on Tuesday, September 12th, 2023:
Wealth.com is recognized for its Visualization Suite, including Ester the AI Legal Assistant, which aims to solve efficiency problems in estate planning for financial advisors and their clients.
Uptiq is recognized for its advisor lending platform, which uses artificial intelligence to determine the right loan product and lender for any liquidity need or risk profile.
Alphathena is recognized for its turnkey SaaS platform, which provides technology infrastructure for personalization, direct indexing, and tax loss harvesting for RIAs, wealth managers, Fintech platforms, and TAMPs.
Conquest Planning is recognized for its financial advice platform, which empowers financial advisors to provide access to personalized financial advice to more clients who want it.
Opto Investments is recognized for its Custom Private Allocation Builder, which allows independent RIAs to access the best of private markets in a scalable and customized way.
InvestSuite is recognized for its StoryTeller tool, which enables wealth managers and institutions to create personalized and engaging portfolio performance reports for their clients.
Pershing X is recognized for its Wove wealth advisory platform, which provides exceptional data integration and intelligent workflows to empower financial advisors to spend less time on repetitive tasks and more time assisting clients.
The Fintech Demo Drop nomination process was highly competitive, attracting nearly a hundred applications. Notably, there was a significant uptick in the number of firms implementing AI applications and solutions that sit across multiple platforms, enabling advisors to efficiently organize and maintain data. At Future Proof, technology takes center stage as the team unveils the industry's latest breakthroughs. Giving start-ups and lesser-known voices an opportunity to showcase their tools on a prominent wealth management stage is a critical component of the festival.
"The fintech tools presented on stage last year sparked our collective imagination, reshaping our perceptions of what our industry could be, and most importantly, where it is headed next," said Michael Batnick, Managing Partner at Ritholtz Wealth Management. "The Fintech Demo Drop series serves as a catalyst for innovation, fueling our collective drive to shape the future and push the boundaries of what our industry considers possible."
As part of being selected for the Fintech Demo Drop, these seven fintech companies will have the opportunity to demo their technology live, receive digital promotions, and participate in five complimentary Breakthru Hosted Meetings with qualified financial advisors and wealth management executives.
Breakthru is Future Proof's innovative one-to-one meetings program. It will facilitate more than 10,000 pre-scheduled 15-minute onsite introductory meetings at the 2023 Future Proof Festival, making Breakthru the largest-ever meetings program in the wealth management industry.
Those interested in gaining exclusive insights from expert speakers, experiencing top-tier entertainment and networking with a forward-thinking community that is building the future of wealth management can register here before the August 15 registration deadline.
Fintech News – The Latest News in Financial Technology.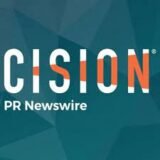 BusinessWire