TabaPay, the market leader for instant money movement, announced today that it has been named to the eighth annual Forbes Fintech 50 list. TabaPay is among the 19 first-time honorees and one of nine payments firms to make the 2023 list. Firms selected include TabaPay clients Chime, Melio, Upgrade, and partners Lead Bank and Unit among others.
"We're proud to be acknowledged by Forbes as a fast growing, innovative fintech firm," said Rodney Robinson, CEO and Co-founder at TabaPay. "We will continue to make instant payments more ubiquitous and accessible so our clients can continue to positively impact millions of Americans."
Forbes publishes the annual Fintech 50 list to recognize companies with the greatest measurable impact on the financial services industry through technological innovations. The selection is based on deep diligence of hundreds of U.S.-based companies, evaluating key performance metrics, and analyzing everything from product originality to customer traction, as well as revenue growth and leadership team diversity.
The recognition follows a series of recent milestones for the firm including:
A top enabler of Visa Direct, MasterCard MoneySend, and The Clearing House's RTP network
The sole acquiring processor launching Visa+ later this year
4 consecutive years of profitability on a GAAP basis
6th largest U.S. CNP Merchant Acquirer by transaction volume
29 million+ in monthly settled transactions during peak
65% of the leadership team and 55% of all employees identify as women
135% dollar volume CAGR for 2018-2022 settled transactions
$70 billion+ in volume and 700 million+ transactions settled since inception
"This accomplishment is a testament to our team's unwavering commitment to our clients and recognition for delivering industry-changing payments solutions," said Manoj Verma, CRO and Co-founder at TabaPay. "It is a humbling reflection of our progress in lowering processing costs and focusing on the best solutions for our 2,500 clients that leverage our direct connections to 14 networks across 15 banking partners."
TabaPay was recognized as an end-to-end processing platform that makes instant payments simple to implement for any use case via a unified API. Featuring a multi-tenant design, the company supports ISO, PayFac, and reseller models alongside direct fintech clients with multiple options for modern payment orchestration.
This award follows TabaPay's recent recognition by Deloitte, Nilson Report, and Tearsheet and is further momentum for the firm as it continues to modernize the financial technology sector.
Fintech News – The Latest News in Financial Technology.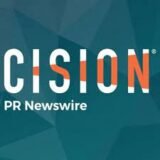 BusinessWire