Northern Trust, a provider of wealth management services, has taken top honors in two categories from Professional Wealth Management's (PWM) Wealth Tech Awards: Best Digital Innovator in North America and Best Private Bank for Digital Wealth Planning in North America.
The Wealth Tech Awards by PWM, a Financial Times Group publication, recognize the prominent role of technology and private banking.
Northern Trust Wealth Management President Steven L. Fradkin said the recognition highlights Northern Trust's efforts to enhance proprietary technology to provide best-in-class advice and innovate the firm's pioneering Goals Driven Wealth Management approach.
"We are grateful for our innovative technology to be recognized," Fradkin said. "Our technology exists to enhance the experience of our clients, and a focus of ours has been to scale our offerings to provide our clients with the best advice and insights gleaned from our more than 130-year history."
The innovations are allowing better delivery of recommendation and insights from The Northern Trust Institute, which is comprised of more than 250 members who are experts in their field, from areas including investment, banking and fiduciary.
In addition, Northern Trust added innovations to its industry-leading Goals Driven Wealth Management, which aligns investment strategies with clients' specific goals. The process now offers more effective portfolio modeling, with an emphasis on risk management.
Northern Trust accepted the honors at an event in London on June 8.
Northern Trust Wealth Management offers holistic wealth management services for affluent individuals and families, family offices, foundations and endowments, and privately held businesses. It is recognized for its innovative technology, service excellence and depth of expertise, with $368.3 billion in assets under management as of March 31, 2023. The Northern Trust Company is an Equal Housing Lender. Member FDIC.
Fintech News – The Latest News in Financial Technology.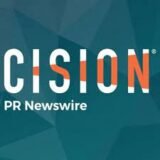 BusinessWire