FV Bank, the U.S. licensed global digital bank that offers a vertically integrated suite of traditional and digital asset banking and custody services, is pleased to announce that Jennifer Yaris Rodríguez has been appointed as Senior Trust Officer, effective immediately.
As Senior Trust Officer, Rodriguez will hold a leadership position within FV Bank's custody department and play a key role as part of their expansion strategy, contributing to FV Bank's mission of providing industry-leading banking, FinTech, and digital asset custody services for retail and enterprise clients.
"FV Bank is very pleased to welcome Jennifer to our team," said FV Bank CEO Miles Paschini. "Jennifer's extensive experience in risk analysis and her background in financial services make her an excellent fit for our growing custody department. Her expertise will be invaluable as we continue to expand and enhance our custody offering, meeting the evolving needs of our clients and partners."
Jennifer Yaris Rodriguez brings a wealth of experience from her previous roles, including serving as a Risk Analyst and Custody Account Officer at Banco Popular in their fiduciary services division, as well as her tenure as an International Payments Representative at Santander Bank Group.
"I am thrilled to join FV Bank and work with the team to further develop and strengthen the digital asset custody department," said Jennifer. "FV Bank's commitment to excellence and innovation in the FinTech and digital asset sector aligns perfectly with my own professional goals, and I look forward to contributing to the growth and success of FV Bank and its clients."
Fintech News – The Latest News in Financial Technology.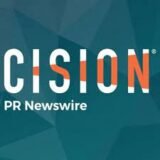 BusinessWire