Glia, a leading provider of Digital Customer Service, today announced that it has joined forces with MeridianLink, a developer of multi-channel account opening and loan origination platforms, to bring Digital Customer Service to MeridianLink's bank and credit union clients.
By incorporating Glia's modern communications and collaboration platform into the loan origination process, customers can communicate with their institutions through their channel of choice, whether that's voice, messaging, video, or a combination of all three. Lenders can leverage advanced CoBrowsing to view customers' screens and solve problems in real time, often arming borrowers with the knowledge necessary to resolve roadblocks themselves in the future. The partnership will allow MeridianLink's bank and credit union clients to reduce friction, increase efficiencies and ultimately close more loans.
"We have digitized the loan origination process to make it easier for borrowers to complete themselves, but some will still have questions or need assistance," said Daniel Johnson, director of branch operations for NASA Federal Credit Union. "Setting it apart from providers we've previously worked with, Glia's platform allows us to bring the human touch into the digital domain and seamlessly transition between channels, resulting in a better overall member experience. Plus, because our representatives can see exactly what the member sees and where they are in the process through CoBrowsing capabilities, we are saving time and making member service more efficient."
Partnering with Glia will enable MeridianLink's financial institutions to provide a smoother, more convenient lending experience, eliminating the need for borrowers to waste time authenticating who they are and what their problem is. This practice will improve efficiency for the borrower and the financial institution, while simultaneously allowing the institution to foster a strong, personal customer experience.
"The need to digitally transform financial services, including how banks and credit unions approach customer service, has become increasingly apparent this year," said Dan Michaeli, co-founder and CEO of Glia. "Our technology provides customers with a level of continuity and choice that has not previously been available, leading to easier, more natural interactions between borrower and representative. Plus, call times are reduced, and representatives are empowered to help multiple borrowers at once. We are excited about partnering with MeridianLink—together, we are helping banks and credit unions lower costs, strengthen loyalty and carve out a strong competitive edge."
For more such Updates Log on to https://fintecbuzz.com/ Follow us on Google News Fintech News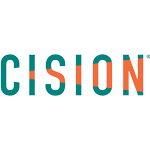 PRNewswire