HighRadius, a fintech enterprise Software-as-a-Service (SaaS) company specializing in automating the order-to-cash and treasury management processes, today announced an expanded strategic relationship with Commerce Bank that furthers the financial institution's digital transformation offering to their clients.
Corporate clients are looking for banks to help them modernize their accounts receivable and treasury operations. As a leader in that industry, HighRadius offers products that help Commerce Bank ensure every client's needs are handled efficiently.
The companies began working together two years ago and expanded their partnership in 2019 with Electronic Invoice Presentment and Payment (EIPP) and Virtual Card Processing (VCP) tools. The expanded agreement includes the full suite of HighRadius' Integrated Receivables and Treasury Management products made available to Commerce Bank's clients.
"Our AI-driven suite of products will streamline the Receivables processes to be more effective and efficient for Commerce Bank clients," said Sayid Shabeer, Chief Product Officer, HighRadius. "In this digital-first economy, AI is a critical component of their digital transformation."
"The world is changing more quickly than ever and our opportunity lies in evolving alongside it. To this end, we bring together best-in-class products with exceptional teams dedicated to understanding and accepting our customers' unique challenges," Todd Adler, Commerce Bank's Senior Vice President, Director of Treasury Management Services said. "We're excited to take our clients through a Digital Transformation journey with our relationship with HighRadius."
For more such Updates Log on to https://fintecbuzz.com/ Follow us on Google News Fintech News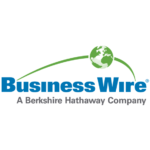 BusinessWire