HealthPlanOne, Inc. ("HPOne" or the "Company"), and Peloton Equity, LLC ("Peloton") announced today that they have agreed to terms with Lightyear Capital LLC ("Lightyear") for a recapitalization of the Company. Lightyear's affiliated investment funds will acquire a majority stake in HPOne from Peloton, management, and members of the board, and the transaction will invest cash into HPOne to support future growth and strategic objectives. Existing shareholders will retain a significant ownership stake in the Company. Financial terms of the transaction were not disclosed. The transaction is expected to close in July 2020, subject to regulatory approvals and the satisfaction of closing conditions.
Founded in 2006 by CEO Bill Stapleton and headquartered in Trumbull, Connecticut, HPOne is a leading technology-enabled platform and online marketplace delivering end-to-end, direct-to-consumer enrollment solutions focused exclusively on the high-growth Medicare insurance market. HPOne provides consumers with online tools to compare and purchase Medicare plans at Medicare USA and utilizes digital marketing and proprietary technology solutions, including lead scoring, data analytics, and CRM platform, to identify, educate, enroll and retain health plan members on behalf of national and regional health plans. The Company differentiates itself through the deep industry, digital marketing, and home-based workforce management expertise, and benefits from the increasing digitization of insurance distribution. HPOne brings innovative and performance-based solutions to its carrier clients to deliver a "consumer choice" model that places seniors and other Medicare-eligible consumers in the right plan for their individual needs.
"The investment from the Lightyear funds validates the market's demand for our digital brokerage solutions and the management team and employees are very excited about this next phase of growth for HPOne," said Founder and CEO Bill Stapleton. "I am also grateful for the support of Peloton and our board in helping us achieve this important milestone and am excited that they will remain partners going forward."
Peloton was formed in 2014 and HPOne was the firm's first investment. "We are growth investors who back quality management teams in the healthcare industry that can deliver value to patients and consumers. HPOne is a case in point. We partnered with Bill and his team in 2014 and the Company has grown into a strategic, high growth company that operates nationally in the important Medicare insurance industry," said Ted Lundberg, Co-Founding Partner at Peloton Equity. "This transaction allows us to return capital to our investors but also remains a significant shareholder in HPOne so we can participate in its next stage of growth and value creation," added Carlos Ferrer, Co-Founding Partner at Peloton Equity.
Ted Lundberg and Kevin Hill, HPOne's Chairman since 2010 and a Peloton Operating Partner, will remain on the Company's board of directors, joining Mr. Stapleton and four representatives from Lightyear. "It has been tremendously rewarding to watch Bill and the team build one of the premier, technology-driven Medicare distribution platforms," said Kevin Hill, "and I'm confident the next chapter will be equally successful."
Baird served as the exclusive financial advisor to HPOne and Peloton with respect to this transaction. Goodwin Procter LLP acted as a legal advisor to HPOne and Lowenstein Sandler LLP acted as legal advisor to the Company's management team.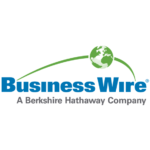 BusinessWire