HT Mobile Apps (HTMA), an innovative FinTech company serving banks and credit unions across the country, announced Dave Daniel as vice president of sales to support the growing consumer demand for its solutions, including its popular Plinqit savings platform.
Daniel brings more than 25 years of sales and marketing experience specifically working with community and regional financial institutions. Previously, he served as vice president of sales and marketing for Banc Intranets, an industry leading intranet and board portal provider. He was responsible for all sales, marketing and strategic alliances. Banc Intranets successfully grew under Daniel's sales leadership and ultimately was acquired by Ncontracts.
Prior to Banc Intranets, Daniel held sales and marketing positions at Benchmark Technology Group, Open Solutions (Fiserv), Bisys (Fiserv), FIS and TREEV.
"In joining HTMA, I am excited to join a high energy company that is eager to meet and exceed client expectations. HTMA is a fantastic company that has strong values and promotes doing your best work to reach a common goal," said Daniel.
"I was a bank customer of Dave's when he was with Banc Intranets," said Kathleen Craig, founder and CEO of HTMA. "I couldn't be more thrilled to now be working with him. HTMA continues to grow, and our products are in demand because there are real results. Our financial institution clients are seeing spikes in engagement, along with strong deposit growth. As more banks and credit unions turn to HTMA, we are excited to continue to grow our team."
For more such Updates Log on to https://fintecbuzz.com/ Follow us on Google News Fintech News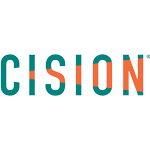 PRNewswire