Hub International Limited (HUB), a leading global insurance brokerage and financial services firm, announced today that Dr. Kryijztoff (Kryz) Novotnaj has joined as Chief Clinical Informatics Officer (CCIO). As CCIO, Dr. Novotnaj will lead the strategic and operational development of comprehensive clinical forecasts for clients so they can streamline costs while improving individual outcomes. This approach can allow a company to personalize benefits and deliver more appealing and relevant plans to attract and retain talent.
"HUB's employee-centric benefits approach to create quality employee experiences is innovative. By translating raw medical science analytics into something clients can understand, leverage and focus on, we help navigate many of today's HR challenges," said Jeff Faber, Chief Strategy Officer for Employee Benefits at HUB.
Dr. Novotnaj will leverage his significant experience in clinical informatics to further HUB's value-added services for clients to think differently on how to strategically build employee benefits for talent management. He has led initiatives around analytic reporting using clinical methodology to assist employers with understanding their employee's health/illness burden.
"Using clinical data science to personalize employee benefit offerings provides employers with a full understanding of their workforce and their families. This creates a better plan to control benefit expenses while continuing to find ways to engage and increase employee participation," said Dr. Novotnaj. "More importantly, the data can help employers continue to evolve and prepare for their future workforce benefit needs."
Dr. Novotnaj has more than 20 years of experience in employee benefits, healthcare and wellness, and has held various leadership roles in executive clinical consulting and health informatics for regional and national consulting firms, including Castlight Health. He has been recognized at the state and local level for innovation around health and wellness, including a congressional award from Congresswoman Lois Capps for his work at Reiter Affiliated Companies. He holds numerous degrees and credentials in nursing, nutrition, healthcare management, wellness and health informatics management including his Doctorate in Nursing Practice from the University of San Diego with an emphasis in infectious disease and health informatics and is currently pursuing his second PhD in Psychiatric Nursing from the University of Cincinnati (2025).
For more such Updates Log on to https://fintecbuzz.com/ Follow us on Google News Fintech News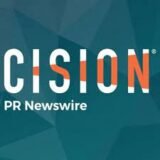 PRNewswire