Docupace, the leader in cloud-based fintech digital operations software for the wealth management industry, announced that Orion Portfolio Solutions has selected the Docupace Platform to automate workflows for its wealth management platform.
"Financial advisors and wealth management providers have worked so hard to deliver exceptional client experiences, that any hiccup in back office execution impacts both their brand and their reputation," says David Knoch, chief executive officer at Docupace. "It is an exciting opportunity for us to partner with another industry leader to delight financial advisors and their clients."
Automation and streamlined workflows have become an imperative across the wealth management landscape. A recent study from Accenture¹ showed that 93 percent of the executives surveyed expected to have optimized front-to-back process automation across internal and external partners by 2025 – a 50 percent increase from where their operations stand today.
The Docupace Platform's workflow engine makes it easy to automate compliance and business process rules by providing:
Standardization and Data Synchronization Engine
Intelligent Routing
Alerts and Notifications
Configurable Digital Operations
Pre-built, easy-to-use workflows
Recognized as one of America's Best TAMPs for eight consecutive years, Orion Portfolio Solutions is an open architecture, turnkey asset management program (TAMP), managing $60 billion of wealth management platform assets (as of 12/31/22). 2
"Orion is pleased to partner with Docupace for workflow automation as we relentlessly pursue transformative outcomes," said Ryan Beach, president of Orion Wealth Management. "This is one more way Orion is creating a remarkable user experience as we integrate our robust wealthtech suite to help advisors manage their investments and grow their business."
1 Accenture – Orbium Wealth Management C-Level Survey 2020
2 http://americasbesttamps.com
0371-OPS-2/8/2023
Orion Portfolio Solutions, LLC a registered investment advisor.
Orion Portfolio Solutions ("OPS") was selected as a winner for America's Best TAMPs 2023 in the categories of Best Technology and Best Model Marketplace. Each TAMP ("Provider") included in America's Best TAMPs 2023 is based on the results presented of an independent survey of all Wealth Advisor subscribers. The methodology used for this independent survey of The Wealth Advisor's registered subscribers was deployed on December 26th and closed on December 29, 2022. The survey uncovered advisor familiarity and overall satisfaction covering three categories set forth for the 27 of the TAMP solution providers nominated. The winners and full survey results were published in the 2023 edition of America's Best TAMPs and released on January 3, 2023. Each TAMP provider paid the same sponsorship fee to be listed in America's Best TAMP's. Sponsorship fee has no tie-in or connection to survey results. The fee entitles providers to also receive marketing services from The Wealth Advisor. Providers have no affiliation with The Wealth Advisor.
For more such Updates Log on to https://fintecbuzz.com/ Follow us on Google News Fintech News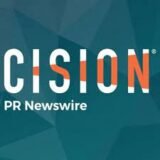 PRNewswire