iLife Technologies, the all-in-one front end "Operating System" (OS) for insurance carriers and agencies, today announced $17M in new funding to continue helping insurance distributors consolidate previously fragmented workflows. With iLife's industry leading OS, agents can instantly generate quotes & e-apps, communicate and market to clients directly from the CRM, and build insurance websites code-free.
The round was led by Foundation Capital, Brewer Lane Ventures, and SCOR Ventures, with participation from GTMFund and OpenView Partners. With iLife's rapid industry adoption, notable former insurance carrier executives joined the Board at iLife, including John Kim, former President at New York Life, and Deanna Mulligan, former CEO at Guardian Life.
"Over the last two decades, I've led and advised some of the largest life insurance companies in the world, and I've seldom seen a company as innovative and game-changing for this industry as iLife," said John Kim, now Founder and Managing Partner of Brewer Lane Ventures. "Nelson and his team are arming agents and carriers at all levels with everything they need to excel at their jobs. We are delighted to support iLife on this next phase of their journey."
Historically, agents have had to piece together 10-14 different pieces of software to complete sales and marketing workflows, making sales cycles long and costly with poor experiences for both agents and consumers. With iLife, they are able to complete all their critical workflows in one place, eliminating redundant sign-in's and data entries, leading to a dramatically better productivity and cost savings for agents, agencies, and carriers.
"It was a no-brainer for us to invest in iLife for a second time. Their team is incredibly talented and dedicated to building the best platform to support life insurance agents. They've had incredible customer traction in an otherwise difficult macroeconomic environment, and their ability to partner with the top insurance carriers at this stage in their journey is remarkable. We can't wait to see how iLife transforms the life insurance business for years to come," said Rodolfo Gonzalez, General Partner at Foundation Capital.
Since launching in the summer of 2021, iLife has expanded from two carrier partnerships to 27 carriers, and continues to quickly gain industry adoption. With more than 11,000 agent users, the company achieved 633% YoY revenue growth, with per user spend increasing almost every single month since launch, and several Enterprise deals to be announced later in the year.
The Series A funding will be used toward product engineering and growth. In total, the company has raised $21M in funding from leaders in the fintech and insurance industries. iLife will be announcing noteworthy partnerships with top carriers and IMO's in the near future. For more about iLife, visit http://www.ilife.tech.
For more such Updates Log on to https://fintecbuzz.com/ Follow us on Google News Fintech News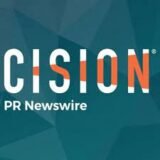 PRNewswire