RACQ Insurance has selected insurtech ENData, based out of Brisbane, for the purpose of digitizing the content and home claims, connecting as well as updating its members, and speeding resolution of RACQ Insurance.
The platform of ENData digital claims will be seen connecting the claims team of RACQ with external assessment as well as repairer data.
Andrew Johnson, the GM Claims stated that the company will now be in the position to automate some of the methods and ways in which it interacts with its assessor and repairer network due to this system, that will be an up to the date snapshot of the position of the repairs and assessments for a claim.
The software of ENData commits to the automation of administration of claims for the external suppliers as well as the staff of RACQ, improvements in the ability of recording and analyzing the data for constant claims improvements, and to provide aid and assistance with regulatory obligations and compliances.
Follow fintecbuzz for more such fintech news and related information.

Aashish is currently a Content writer at FintecBuzz. He is an enthusiastic and avid writer. His key region of interests include covering different aspects of technology and mixing them up with layman ideologies to pan out an interesting take. His main area of interests range from medical journals to marketing arena.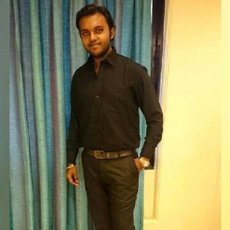 Ashish Y.