Crypto.com, the cryptocurrency platform based out of Hong-Kong has announced that it has unveiled a new email feature for anti-phishing with the aim of helping in the protection of the users of its exchange against attempts of phishing. The cryptocurrency services provider stated that this new anti-phishing email feature is going to aid in the reinforcement of the Defense in Depth approach of the platform.
The firm also stated that with this new anti-phishing email feature, Crypto.com is looking forward to aiding its customer based on conducting transactions with better and upgraded security as well as peace of mind.
The cryptocurrency exchange further revealed that now the act of email phishing has become rather common on crypto platforms as well as in the financial and fintech arenas, in general. According to the firm, it has noted that the typical attacks here involve hackers or attackers that send emails that are misleading and disguised in such a way that they seem like legit and genuine emails that are sent to customers by their banks to phish for sensitive personal information such as passwords or credit card numbers.
According to Crypto.com, the government of the U.K has recently established the Suspicious Email Reporting Service that happened to report more than half a million scams that were reported and involved lures of cryptocurrency investment in the months of April and May this year. This puts things into a perspective and displays the significance of this new feature.
Crypto.com was founded in 2016 and is aimed at boosting the transition of the world to cryptocurrency.
Follow fintecbuzz for more such fintech news and related information

Tanvi Tirthani is a content writer and strategist with a special foray into technology. She has been a keen researcher in the tech domain and is responsible for strategizing the social media scripts to optimise the collateral creation process.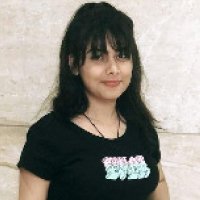 Tanvi Tirthani