Acquisition strengthens Inveniam's foothold in the global data and private asset markets, positioning Inveniam as the 8th largest blockchain patent holder in the US
Inveniam Capital Partners, Inc. announced today that it has acquired Factom, an Austin-based blockchain innovations company. Financial terms of the deal were not disclosed.
With the acquisition, Inveniam acquires nearly 40 fundamental blockchain patents and with its existing patent portfolio, Inveniam becomes the 8th largest US-based blockchain patent holder, ranking just behind Intel and ahead of Microsoft, Fidelity Investments, Capital One, and Bank of America.
As part of the transaction, Factom founder and renowned blockchain pioneer Paul Snow has joined Inveniam as Chief Blockchain Scientist. Factom COO Jay Smith has also joined the company as Distinguished Engineer.
"This a significant addition to Inveniam," says Patrick O'Meara, Chairman and CEO of Inveniam Capital Partners. "Paul, Jay, and Factom Inc's innovation and expertise will enhance the capabilities of our Inveniam IO platform and allow us to expand our blockchain, meta-chain and chain interoperability offerings. Their pioneering work around preservation of data and data integrity is a natural fit with Inveniam as we build the means for digital private market price discovery, valuation, and accounting treatment all within a distributed data economy. This truly is foundational for decentralized finance, or DeFi, and the private markets."
"We're addressing real world problems with market-driven solutions that create measurable value for our clients," says Inveniam President Kerry Rudy. "The addition of Factom is a key part of that effort.  We are helping them commercialize their thought leadership and innovation."
"Data provenance, observability, and commutation of trust in private market asset performance and valuation will deliver public market performance in private markets," says Todd Stevens, Global Head of Capital Markets for Inveniam.  "We will see Derivatives, Indices, ETFs, and the move for more private market assets in not only Defined Benefit plans, but also Defined Contributions.  With 3rd party marks on assets, fiduciaries will be able to meet their obligations while growing their exposure to Commercial Real Estate and Private Equity."
The acquisition will provide the foundation for Inveniam Labs, an Austin-based innovation center for blockchain and distributed application technologies. Jeff Guillot, Inveniam.io's Chief Product Officer and Texas native adds, "Austin provides a great community of innovators, and we are excited to continue to build our presence and participation here."
For more such Updates Log on to https://fintecbuzz.com/ Follow us on Google News Fintech News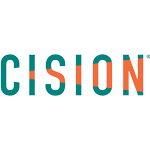 PRNewswire