FiComm Partners ("FiComm"), an integrated communications agency specializing in the financial services industry, today announced that CEO and Co-Founder Megan Carpenter is named to InvestmentNews' 2020 40 Under 40 List. The 40 Under 40 designations spotlight young leaders making both professional and personal contributions to the financial services industry. InvestmentNews' editorial team reviewed more than 1,000 nominations and selected the recipients based on their accomplishments, leadership, and promise.Fintech News
Under Carpenter's leadership, FiComm is today a multi-million-dollar business that partners with its wealth management clients to differentiate their businesses and firms through telling meaningful stories. With more than 15 years of financial services experience, she is one of the drivers behind the industry's conversation around modernizing advisor communications.Investments
"I am truly honored and humbled to be selected as a 40 under 40 recipient among this amazing group of next-generation leaders," said Carpenter. "I thank the team at InvestmentNews for their consideration and extend my congratulations to all recipients as we innovate together to evolve the wealth management industry."
Since the company's founding in 2013, Carpenter expanded FiComm's offering to include seven core specialties – marketing and branding, public relations, video-first communication, virtual marketing workshops, digital outreach, crisis communications, and business consulting. In response to the wealth management industry's demand for more nimble and virtual offerings, Carpenter recently spearheaded the launch of the firm's Advisor Education workshops, which provide advisors with guidance and tools to modernize their proactive marketing strategies.
"Meg's humble approach to leadership combined with an intense passion for bettering the financial services industry inspires us all," said Tim Welsh, President, Nexus Strategy and business partner at FiComm Partners. "I have watched her build FiComm and I know her full team is so proud of her accomplishments. It's thrilling to see how the company has grown under her leadership, and we look forward to continue to execute on vision for the company."
In tandem with leading FiComm's business, Megan's industry leadership is shared with advisor audiences through her frequent speaking roles at leading conferences, including Schwab IMPACT, InvestmentNews's Top Advisory Firm Summit and Best Practices Workshops, Pershing INSITE, Bob Veres' Insider's Forum, ECHELON Partners Deals and Deal Makers Summit, and FPA NorCal, among others.
In addition, Carpenter personally supports the industry by leading FiComm's pro-bono effort for the Foundation for Financial Planning, the InvestmentNews Impact Forum, and through her involvement with the CFP Board Center for Financial Planning Workforce Development Advisory Group. She is also part of the Pledge 1% global movement, pledging one percent of personal equity, profits, time, and product to non-profits in the financial advice community. Current 1% recipients are the CFP Board Center for Financial Planning and the Foundation for Financial Planning.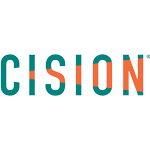 PRNewswire