Itiviti, a leading technology and service provider to financial institutions worldwide, has partnered with B3, the Brazilian stock exchange. This partnership will ensure reliable connectivity between global firms and B3 members.
B3 joins Itiviti's Global Alliance Program (GAP), the umbrella under which the company manages all partner relationships globally, enabling clients to leverage a highly integrated network of technology providers. This strategic partnership will provide B3 members with access to the growing set of services including advanced analytics, monitoring and post-trade processing through the NYFIX portal. Additionally, this will create a higher quality experience across the board for all DMA, drop copies and order messages for B3 members.
"Through Itiviti GAP we're expanding a strong Capital Markets ecosystem of technologically savvy firms and providing access to our order routing network, customized TCA reporting, and industry-leading NYFIX Matching," said Lael Wakefield, Head of Americas, Itiviti.
"Internationalizing the B3 experience has been top of mind for several years," said Adolpho Bianchi, Superintendent of Products, Technology Services and Market Data at B3. "The combined services of B3 and Itiviti's NYFIX improves the ease of access to Brazilian clients on a global scale, creating a higher quality experience across the board for all DMA, drop copies and order messages."
This latest partnership comes on the heels of several other NYFIX partnerships across LATAM since the merger of Itiviti and Ullink in 2018. "In the past year we've made a push to increase investments in our Latin America order routing network," said Wakefield. "This partnership supports our local presence while expanding our global reach."
NYFIX is a global connectivity ecosystem with a community of 1,600 buy and sell-side firms of all sizes, including more than 150 exchanges and alternative venues worldwide. It has provided continuous service over more than ten years of operations with zero downtime.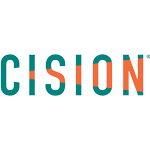 PRNewswire