Voya Investment Management, the asset management business of Voya Financial, Inc. (NYSE: VOYA), announced today that it has hired Jane Conway, Ph.D. as head of Distribution Enablement and Intelligence. Based in New York, Conway reports to Charlie Shaffer, head of Distribution, Voya Investment Management FinTech News.
In this new role, Conway is responsible for leveraging and advancing Voya's Enterprise Data Management capability to provide actionable, data-driven insights and tools to help Sales, Marketing, and Client Service to be more efficient and effective.
"Our industry continues to face significant challenges," said Shaffer. "Our response to these challenges is to evolve and drive our distribution capabilities and business model to be more data-driven; gathering data and creating insights around opportunities with our clients and the ability to engage them with the right message at the right time in the channel they want to engage with us. Jane brings a tremendous amount of expertise and we look forward to working with her to advance our various initiatives in this space."
Prior to joining Voya, Conway was the Global Head of Distribution Enablement at T. Rowe Price where she worked closely with Intermediary and Institutional Sales, RMs, Marketing and Client Operations teams to develop critical business intelligence and distribution enablement capabilities (e.g., CRM, Marketing Automation, Seismic, Client Segmentation, Targeting and Opportunity Analyses, etc.). Prior to joining T. Rowe, Conway held numerous business intelligence and technology solutions senior executive roles at Alpha FMC, Infonic A.G, State Street, Fort Point Partners and was an associate partner at Accenture, where she drove the build out of the Financial Services Change Management practice.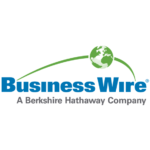 BusinessWire