Lincoln Equities Group (LEG), a full-service real estate firm, and H.I.G. Realty Partners, announced the acquisition of a 1.2 million-square-foot life sciences campus formerly owned by global biopharmaceutical company Bristol Myers Squibb. Brokerage firm JLL is marketing the 433-acre "Princeton West Innovation Campus," located just 7 miles from Princeton, to life sciences companies. The secure, multipurpose research and development (R&D) and biologic/pharmaceutical manufacturing campus includes build-to-suit opportunities and is highly divisible into footprints of all sizes.Fintech News
"Given the current public health crisis, we anticipate pharmaceutical and life sciences manufacturers to consider 'reshoring' and expanding operations in the U.S.," said Joel Bergstein, president of LEG. "This spacious, modern BMS campus – located in the center of 'Einstein's Alley' in Central New Jersey – is a prime location for continued innovation and expansion."
The BMS campus is located along the Boston – Washington, D.C. life sciences corridor in central New Jersey's research technology region – home to emerging and established Fortune 500 life sciences companies. Current tenants include PTC Therapeutics Inc., which occupies over 200,000 square feet, including a biologics production facility and R&D buildings.
The site is also zoned for commercial manufacturing and features 35 acres of additional development opportunity; it can expand to approximately 2.8 million square feet. The development parcel offers Class-A infrastructure with fully stubbed utilities allowing for a compressed development timeline.
"This campus presents an opportunity to capitalize on the growing demand for pharmaceutical-grade lab space both locally and nationally," said Ira Weidhorn, Co-Head of H.I.G. Realty Partners. "We look forward to building around the strong in-place anchor tenancy of PTC and leveraging H.I.G.'s real estate expertise and bio-health experience to enhance the execution of the value-add business plan."
The Princeton West Innovation Campus features nine principal buildings consisting of state-of-the-art clinical manufacturing, plug-and-play biological laboratories and office space, plus freestanding R&D support space, storage facilities and a global data and command center.
It is supported by a central utility complex (CUC), which provides wastewater management, generator-backed electricity, chilled water and steam. Onsite amenities include a full-service cafeteria, an 8,000-square-foot fitness center and a freestanding, 28,000-square-foot child development center; plus, multiple conference areas, including a 9,000-square-foot mansion, the campus' original building. The site is just minutes from downtown Princeton, I-95, I-295 and Routes 1, 31, 206 and within 12 miles of three Amtrak train stations.
LEG will manage the property through its Life Sciences division, a team dedicated to expanding and managing the company's life sciences portfolio.
"Our Life Sciences division at LEG has grown to nearly 2 million square feet with the addition of the former BMS campus," said Lance Bergstein, acquisitions and development officer at LEG. "New Jersey has one of the most highly educated and skilled workforces in the U.S., including the highest concentration of scientists and engineers in the world. Our Life Sciences team expects to see an influx of investment across the state."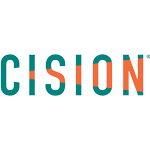 PRNewswire