LoanPro, the market-leading modern lending platform, announced its strategic minority equity investment in TrueNorth, a global financial technology services company. This momentous step further solidifies the strong partnership between the two companies, driving innovation and delivering enhanced value to their customers in the financial services industry.
A recent survey by The Financial Brand revealed that 75% of financial institutions plan to increase their innovation spending over the next year. Recognizing the pressing need for adaptable solutions in the finance sector, LoanPro's strategic investment in TrueNorth represents a proactive response to this industrywide trend. By embracing a forward-thinking approach and leveraging TrueNorth's expertise, LoanPro aims to accelerate innovation, providing current and future customers with groundbreaking financial products and services.
"With LoanPro's commitment to customer delight, we're focused on driving innovation across financial services through our modern lending platform. Our investment in TrueNorth solidifies our ability to quickly launch new products that drive innovation for current and future customers," says LoanPro Co-Founder and CEO, Rhett Roberts.
TrueNorth, renowned for its track record in building successful financial services solutions, brings unparalleled expertise to the partnership. Having pioneered digital banking solutions and executed over 120 digital transformations, TrueNorth is well-positioned to steer this joint initiative towards transformative achievements in the financial services sector.
"We are excited to strengthen our ties with LoanPro and work towards a shared vision of growth and innovation," stated Alex Gonikman, CEO of TrueNorth. "Through LoanPro's best-in-class lending platform, we look forward to enriching the experiences of our current customers and contributing to the advancement of LoanPro's existing customer base."
Fintech News – The Latest News in Financial Technology.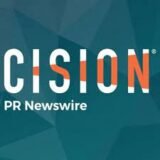 PRNewswire