Quontic announced that Robert G. Russell, Jr. had been appointed President of Quontic, reporting to the Interim CEO and Co-Founder, George Lazaridis, and the institution's Board of Directors.
A veteran in the banking industry, Robert was most recently with Patriot Bank in Stamford, Connecticut, where he was President and Chief Executive Officer. He is well-known in the industry for his hands-on approach and is a broad-based banker whose foundation originates from accounting and finance. Robert has experience as CEO, COO, and CFO of publicly held banks. As President of Quontic, Robert will manage and lead the executive management team, as well as the Data Analytics team. Robert will also play an integral role in defining the bank's strategic vision and assuring Quontic is structured for continued growth and success.
"Robert has a proven track record of seamlessly leading organizations to success with diverse expertise, a laser-focused approach, and unmatched leadership skills. I am thrilled to welcome a leader of his caliber to the Quontic team," said George Lazaridis, Interim CEO and Co-Founder. "After the tragic loss of our CEO and Founder, Steven Schnall, this important leadership addition represents our commitment to the communities we serve and our employees."
From humble origins as a community bank in 2009, Quontic has grown to become one of the leading digital banks in the country. Quontic is well-regarded in the industry for its innovative, digital-first, and customer-centric mortgage solutions and deposit products like the Pay Ring. The bank balances this commitment to financial inclusivity and customer focus with a future-facing approach to banking and a rousing spirit of innovation.
"From Quontic's success as one of the leading digital banks to its unrivaled company culture, I'm honored to step into this role to serve an innovative digital bank that is also breaking barriers as a Community Development Financial Institution", said Robert Russell, newly appointed President of Quontic Bank. "The organization has achieved many significant milestones and successes over the past few years. I'm thrilled to have the opportunity to help guide and grow Quontic into the next phase during a pivotal time. I look forward to continuing the mission of the organization for many years to come"
Quontic was recognized as the "Best Overall Online Bank of 2022" by Forbes, "Best Banks to Work in 2021" by American Banker, and Inc. 5000's fastest-growing companies in 2021 and 2022.
Fintech News – The Latest News in Financial Technology.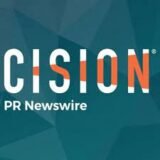 PRNewswire