Metropolitan Bank Holding Corp. (NYSE: MCB) ("Metropolitan" or the "Company"), the holding company for Metropolitan Commercial Bank (the "Bank"), today announced that the Company has hired Greg Sigrist as Executive Vice President and Chief Financial Officer. He will join the Company on August 10, 2020 and officially assume the role of Executive Vice President and Chief Financial Officer on September 4, 2020. He will report to Mark DeFazio, President and Chief Executive Officer, and will be responsible for accounting, financial reporting, investor relations, tax, and capital planning.
Mr. Sigrist replaces Anthony J. Fabiano who announced his retirement as Executive Vice President and Chief Financial Officer of the Company and the Bank, effective September 4, 2020.
Mr. Sigrist brings more than 31 years of experience across a broad range of finance, accounting, and management disciplines, primarily in the banking sector. Most recently, he was Executive Vice President and Chief Financial Officer at Columbia Banking Systems, a $14 billion bank based in Tacoma, Washington. In this role, Mr. Sigrist was responsible for balance sheet management, capital planning, funding strategies and the implementation of the current expected credit loss accounting standard. Prior to his tenure at Columbia Banking System, Inc., Mr. Sigrist spent 12 years at Morgan Stanley Bank, N.A., a $130 billion bank where he was appointed Chief Financial Officer in 2014. Previously, he served for five years as Vice President, Corporate Accounting Policy/M&A Finance with Citigroup. Mr. Sigrist built the foundation of his career with Ernst & Young and McGladrey & Pullen in senior auditing roles of financial services clients including regional and community banks before transitioning into the banking industry in 2001.
"Greg is a very experienced financial professional with a broad base of proven skills across finance, strategy, risk management and accounting," said Chief Executive Officer Mark DeFazio. "We are excited that Greg is joining our team as we continue to drive growth and shareholder returns while executing our dual strategy of growing both our commercial banking and payments solutions businesses."
"I am excited to join Metropolitan and be a part of this innovative, dynamic and growth-oriented company. The entrepreneurial spirit of the Metropolitan team is impressive and has been key to the Bank's success." said Mr. Sigrist.
For more such Updates follow us on Google News Fintech News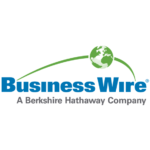 BusinessWire