– The partnership offers seamless cross-border payments for businesses needing to pay freelancers
– moneycorp's API technology integrates with Shortlist's platform for domestic and international payment processing
– 36% of Americans engage in some form of gig work, resulting in a greater need for cross-border payment processing
moneycorp Americas, a leading provider of global payments and risk management solutions, today announced their partnership with Shortlist to ease cross-border payments for companies with an external workforce. Shortlist, a top platform for managing and engaging freelancer workers, will integrate moneycorp's API technology to facilitate both domestic and international payments for businesses.
The solution will be available to Shortlist's customers who need to pay freelancers and contractors operating in over 180 countries. Businesses will be able to pay freelancers and contractors in their local currencies faster, more efficiently and more cost effectively. Additionally, moneycorp's beneficiary validation micro service enables Shortlist to embed API services within their platform to validate banking details while reducing errors and saving time and money.
"We are excited to announce this partnership and continue to serve the growing gig economy in North America," said Bob Dowd, CEO North America. "This partnership strengthens moneycorp's strategic goal to continue to serve freelance businesses by making cross-border payments more accessible and easier to manage."
The rise of the gig economy in North America has seen drastic increases since COVID-19. 36% of American adults currently conduct some form of gig work. Flexible work schedules, remote working and regulatory changes are causing more working professionals to turn to or consider freelance employment.
Joey Frasier, CEO of Shortlist added, "The rise of freelance/contract and remote work has created a greater need than ever before for workforce platforms such as ours. With innovative partners like moneycorp, we can better serve our customers by having more control and visibility into the payment lifecycle while simultaneously easing their primary pain points when it comes to international payments for freelance and contract workers."
The partnership solution is now available to Shortlist's customers.
For more such Updates Log on to https://fintecbuzz.com/ Follow us on Google News Fintech News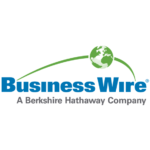 BusinessWire