Moody's Analytics has won seven categories in this year's Risk Technology Awards. Five are repeat wins.
3 years in a row:
Credit Data Provider of the Year
Wholesale Credit Modelling Software of the Year
2 years in a row:
Enterprise-Wide Stress Testing Product of the Year
IFRS 9 – ECL Modelling Solution of the Year
IFRS 9 – Enterprise Solution of the Year
First-time wins:
Credit Stress-Testing Product of the Year
Life and Pensions ALM System of the Year
"We're honored to have earned seven Risk Technology Awards this year," said Steve Tulenko, President of Moody's Analytics. "It is particularly gratifying that these awards recognize both our longstanding capabilities, like credit data and modeling, and newer offerings like pensions ALM and IFRS 9 accounting."
"We congratulate Moody's Analytics on another fine showing," said Antony Chambers, Publisher of Risk. "Seven awards is an impressive accomplishment and showcases their capabilities across credit, finance, regulatory, and accounting functions."
The Risk Technology Awards recognize outstanding vendors helping the industry in the fields of ALM, credit, operational risk, and enterprise risk management. They are decided by a judging panel of technology users and the editors of Risk.net.
These wins add to our growing list of awards and industry accolades.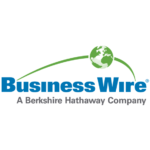 BusinessWire