MemberXP, a solution of CU Solutions Group, has named Neighborhood Credit Union one of their 2020 Best of the Best award winners.
The prestigious Best of the Best award is granted each calendar year to credit unions that have consistently provided exceptional member service. Only one in five of the highest-performing credit unions utilizing the MemberXP platform are given this honor. The Best of the Best award is independently granted by MemberXP based on specific criteria, including member service and ease of use.
MemberXP is a credit union platform that allows members to provide immediate feedback on the service they receive. Serving credit unions in the United States and Canada, MemberXP uses mystery shops and member surveys to gauge the overall member experience across multiple delivery channels. The platform also tracks specific experiences such as applying for a loan, conducting a transaction – mobile, online or in branch – or opening a new account.
"Our passion is creating extraordinary member experiences," said Neighborhood Credit Union's VP of Marketing, Jessie Swendig, "everyone who walks into one of our branches is more than an account number, and we take it upon ourselves to create a positive relationship with each member."
"Connecting with members on a personal level and delivering consistently positive experiences is at the core of what makes credit unions special," said Dave Adams, president and CEO of CU Solutions Group. "MemberXP helps uncover what members are thinking and how they feel during every touchpoint and interaction with their credit union. The Best of the Best awards recognize credit unions that leverage those insights to create truly remarkable member experiences. We're proud to work with such dedicated organizations and individuals."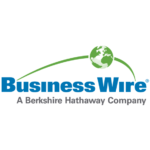 BusinessWire