NewNet Secure Transactions Inc., ("NewNet") a leading provider of innovative solutions for secure payments to financial institutions, banks and payment providers, has partnered with Calculus Networks, Mexico, ("Calculus") to deploy multiple AccessGuard 1000 ("AG1000") systems for a major payment provider in Mexico. The PCI validated NewNet payment solution offers secure transaction routing and transport via cloud based virtualized applications or physical environments.
NewNet's AG1000 consolidates HTTPS and TLS/SSL transaction routing, TLS/SSL acceleration and load balancing within a compact rack mounted footprint. Exceptional scalability and reliability are achieved while optimizing efficiency. The AG1000 transports millions of transactions per day as a high-density transport gateway that uniquely links IP, Mobile POS and Web/E-commerce transaction data with authorization servers supporting ISO 20022, TPDU, ISO8583 and custom transaction protocols.
The AG1000 terminates TLS/SSL sessions that originate from mobile, broadband and IP supported POS, ATMs and smart phone based payment terminals. Transaction protocols including VISA I, VISA II, ISO 8583, TPDU (Transport Protocol Data Unit), and Custom Protocols are utilized with hardware optimized efficiency. This allows AG1000 to seamlessly interoperate with next generation and legacy systems for faster, reliable and more secure transaction routing within a single system.
Deploying the AG1000 has enabled the payment provider's network to optimize transaction throughput and improve security with a return on investment enhanced by the system's superior performance, and the rapid design, configuration and implementation by Calculus Networks. NewNet's global services team together with Calculus' team worked together to deliver a quick implementation with high quality on-site training for the service provider's network and systems management team ensuring a smooth transition to this highly scalable platform.
"We are delighted to partner with NewNet and offer AccessGuard 1000 solutions to enhance the transaction performance capability and meet higher security standards for our payment provider and payment acquiring customers," said Sooraj Vasudevan, CEO of Calculus Networks. "Calculus is focused on solving business problems using cutting edge technology for global enterprises. NewNet's expertise in offering low cost of ownership highly scalable state of the art secure payment transaction acceleration and routing solutions, coupled with our customer focused integration and support services, creates an efficient, cost-effective solution to our customers."
"AccessGuard 1000's feature capability, advanced security meeting and exceeding PCI requirement, high performance, and unique capability to offer integrated payments, security, networking and analytics helps Calculus Networks to offer a broader range of payment solutions and enables their payment acquiring customers to benefit significantly with operational efficiency and economical solutions for today and the future," said Krishna Viswanadham, CEO & President of NewNet's Secure Transactions Inc. "NewNet's next generation payment solution with offerings for Cloud based payment application solutions, Tokenised payments etc., coupled with leading service and support contributes significantly towards offering a seamless roadmap to cloud migration, overcoming EOL challenges, future proofing their payment infrastructure and delivering peace of mind with advanced security and performance."
For more such Updates Log on to https://fintecbuzz.com/ Follow us on Google News Fintech News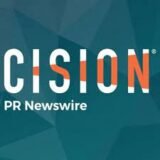 BusinessWire