Pagos, a payment intelligence company that empowers businesses to optimize their digital payment infrastructure and maximize revenue, lower payments costs, and reduce fraud, today announced an oversubscribed $34 million Series A investment led by Arbor Ventures, a global fintech-focused venture firm. Additional participating investors include Point 72 Ventures, Infinity Ventures and Underscore VC, which led the company's $10 million seed round in 2021. This latest round of funding will be used to expand the Pagos engineering team and advance the platform's enterprise product suite of Parrot, Peacock, Canary, Toucan, and Loon.
With more than 1 billion transactions analyzed per year, the Pagos platform is trusted by many of the world's largest online brands such as Adobe, Eventbrite, GoFundMe, and Warner Bros Discover. Global digital payments revenue is expected to reach $14.79 trillion by 2027, so payment infrastructure has never been more critical. However, as payment technology becomes increasingly essential, the associated costs and complexities have also surged, leading many businesses to miss out on significant revenue opportunities while also racking up high payment acceptance costs – a particularly worrisome reality given ongoing economic volatility.
"Payment processing is fundamental to customer relationships, revenue, and a business's bottom line, but most companies don't have the data, knowledge, or tools to develop and execute on a best-in-class payments performance strategy. Even the small number of companies that do have those resources are leaving money on the table," said Klas Bäck, co-founder and CEO of Pagos. "Our platform helps companies understand and act on the data that already exists within their payments environment, allowing them to better support changing consumer behavior and demands, reduce their operating costs, increase their revenue, and mitigate unnecessary customer friction—all without having to change their current payments infrastructure."
"Payments is becoming a critical performance driver for businesses of all sizes and Pagos offers a unique payments and data intelligence platform that not only helps merchants better understand their existing payments infrastructure but also offers a suite of tools to deliver on the insights it generates," said Peter Sanborn at Arbor Ventures. "In an economic environment where businesses are becoming more focused on balancing top-line growth with improved margins and profitability, the Pagos platform is exceptionally well-placed to help customers achieve these goals by optimizing their payments infrastructure. We're thrilled to lead the company's opportunistic Series A and to support the Pagos team as they extend their platform and further scale their customer base".
Pagos has introduced a suite of composable payments intelligence and action tools which can be used on top of businesses' existing payments processing infrastructure. For example, their most colorful bird, Peacock, provides a user-friendly dashboard enabling businesses to see, analyze, and act on payments data across vendors, channels, and markets – a common challenge for large multinational brands—and it's all available via simple low code / no-code integrations with payment processors like Adyen, Braintree, Chase, PayPal, Stripe, WorldPay and more. Once payments insights are visible in Peacock, companies can build a flywheel of payments optimization with easy-to use APIs which enable companies to:
Improve customer conversion
Optimize recurring billing to reduce churn
Dissect and analyze decline codes
Identify optimal payment methods and routes
Determine when, where, and why chargebacks occur
Track payments and chargeback metrics by sub-merchant or channel
Conduct A/B testing and monitor payment method to improve processing performance
Pagos adds value throughout the payment ecosystem, including for service providers like Ravelin, a fraud and payment authentication solution. Jeremy Jonker from Infinity Ventures emphasizes this point, noting, "Pagos has gotten attention not only from companies selling online, but also the companies supporting them: fraud providers, acquirers, payment service providers, payment orchestration platforms, vertical SaaS players, and billing engines."
Pagos was founded in 2021 by former leaders at Braintree, Venmo, PayPal, Stripe, eBanx, Klarna and Apple, who know first-hand how difficult it is for companies to understand and optimize their digital payment processes, and their products resonate with businesses like GoFundMe: William Roberts, Vice President Payments, Risk, Compliance, and Platform Integrity, said "GoFundMe is committed to providing a safe and trusted place to give and receive help, and Pagos' tools help us be even more proactive in protecting our global community. Pagos' formidable birds ensure we are able to proactively monitor our global business down to the BIN level to stay ahead of fraud while optimizing our payment performance."
For more such Updates Log on to https://fintecbuzz.com/ Follow us on Google News Fintech News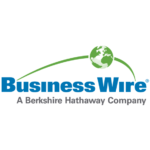 BusinessWire