Pagaya, a global financial technology company using artificial intelligence (AI) to reshape asset management and institutional investment, today announced a $102 million Series D funding round led by a prominent strategic financial institution. Aflac Global Ventures (the venture capital holding company of top insurance firm, Aflac Incorporated), Poalim Capital Markets (the investment banking arm of Bank Hapoalim), Viola, Oak HC/FT, Harvey Golub (Pagaya board member and former Chairman and CEO of American Express), Clal Insurance Ltd., GF Investments, and Siam Commercial Bank (through its Digital Ventures arm) participated in the round.
In the four years since launching, Pagaya has grown to manage over $1.6 billion of assets for banks, insurance companies, pensions funds, asset managers, and sovereign wealth funds entirely with its sophisticated AI.
"The world is changing quickly and investors need a performance edge — more and more are turning to Pagaya," said Gal Krubiner, Pagaya's CEO and co-founder. "We continue to unlock unprecedented value with our AI even during extreme market stress. Closing a round of this magnitude, with such a high-quality group of investors, is a testament to the hard work of the Pagaya team."
Pagaya effectively re-opened the consumer credit asset-backed security (ABS) market in May with a $200 million ABS fully managed by its AI — the first issuance amongst marketplace lenders in months, and the firm's seventh deal to date. The firm's total ABS issuance is now over $1 billion in just a year and a half.
"It's extraordinary to see the Pagaya team deliver on their promise to bring in a new era of asset management using unparalleled technology," said Harvey Golub, Retired Chairman and CEO of American Express, and Pagaya board member. "The firm continues to significantly and effectively innovate in a space that has failed to evolve for decades. Pagaya is driving the future of asset management."
"Working with Pagaya's exceptional founding team has been an amazing experience," said Avi Zeevi, Chairman of Pagaya and a General Partner and co-founder of Viola Ventures. "Through their vast understanding of financial markets and unmatched technological expertise, they've disrupted global asset management and have solidified their rank as an industry leader."
Pagaya will use the investment to hire more top tier data scientists, develop its technology further, and continue its pursuit of new asset classes, such as real estate and other fixed-income assets like auto loans, mortgages, and corporate credit.
The firm's growing AUM, speed between ABS deals, expansion of its Origination Group, and the Series D investment all point to the monumental transformation of the lending market. Pagaya's data-driven asset management has set a new standard.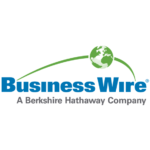 BusinessWire