Leading crypto exchange PayBito Collabs with a US-based organization to provide them with state-of-the-art DeFi payment solutions for simplifying crypto payments within the nation. Enabling affordable and instant execution of cryptocurrency transactions, PayBito's DeFi payment solutions help develop a scalable ecosystem by collaborating with an organization in the USA.
The robust and scalable decentralized finance solutions of PayBito helps USA-based enterprises and organizations ease quick and seamless processing of digital assets and cryptocurrency. Backed by DeFi, PayBito's solutions facilitate a 24/7 processing of multiple crypto and digital assets in a secure decentralized environment. Aiding momentum in organizational requirements, PayBito's DeFi payment solutions are one of a kind for enterprises based in the USA.
In an interactive session with the media, Raj Chowdhury, Managing Director of PayBito, commented, "PayBito's DeFi payment solutions help foster reliability through zero payment failure and enhanced visibility. Our decentralized finance solutions allow USA-based organizations to provide their customers with flexible multiple cryptocurrency payment options that they can pick from. My team helps leverage the power of DeFi to execute crypto transactions seamlessly backed by scalable tools and features."
PayBito uses cutting-edge distributed ledger technology for unifying financial institutions within a reliable and growing network and simplifying and easing global payments across six continents. Recently, PayBito has been recognized as the leading crypto exchange of India with the best INR compatibility.
Being a cost-effective solution, PayBito's DeFi payment solutions help in capitalizing on operational expenses, thereby inducing business growth. With a progressive payment infrastructure, it leverages blockchain attributes by uniting businesses and enterprises in a secured ecosystem.
Along with simple integration and scalability, the DeFi payment solutions of PayBito remain employed and audited according to modern security standards, hence making sure that sensitive data is secure against threats.
For more such Updates Log on to https://fintecbuzz.com/ Follow us on Google News Fintech News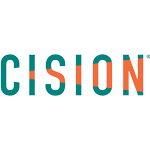 PRNewswire