PayPal Holdings, Inc. (NASDAQ: PYPL), along with the Center on Crime and Community Resilience at Northeastern University, in partnership with the University of Chicago Crime Lab, today announced the formation of a research initiative designed to better understand illegal firearm trafficking and financing in the United States. Banking News
The research initiative, with funding support from PayPal, is designed to generate actionable insights and guide efforts to monitor and respond to illegal firearm distribution, with the goal of combating the illegal sale of firearms. The specific research proposal further seeks to understand what types of payment methods are used to finance these illegally-sourced firearms.
"We are working to combat illegal gun trafficking, which will help to reduce and eliminate firearm-related violence," said Dan Schulman, president and CEO of PayPal. "All of us at PayPal are proud of the work we do with law enforcement officials around the world to assist in efforts to identify and stop illegal activity from occurring. This research is an extension of these efforts, and will help law enforcement and all payment platforms to better understand and address the issue of illegal firearms trafficking."
The initiative will be led by Dr. Anthony Braga, director of the School of Criminology and Criminal Justice at Northeastern University and director of the Center on Crime and Community Resilience. Dr. Braga is an internationally-recognized expert on the subject of gun violence and reducing illegal access to firearms, and has worked with city and state governments across the country to combat unauthorized gun sales to dangerous individuals and criminal networks.
"The United States has a significant problem with illegal acquisition of guns by individuals at elevated risk of becoming involved with gun violence. It is these guns that end up in the wrong hands that lead to serious violence," said Dr. Braga. "Through this cutting-edge research enterprise, we hope to advance innovative collaborations between law enforcement and private industry to understand the evolving landscape and to generate actionable solutions."
Dr. Braga and his Northeastern team are joined by experts from the University of Chicago Crime Lab, the Violence Prevention Research Program at the University of California, Davis, led by Garen J. Wintemute, a professor of emergency medicine, and Philip J. Cook, a professor of public policy at Duke University and co-director of the NBER Working Group on the Economics of Crime, to address this complicated and important issue. Together, these organizations have experience working on numerous projects related to illegal and underground firearm markets. PayPal, which has prohibited firearms sales on all of its platforms and is invested in finding ways to prevent illegal firearm transactions, is supporting the research.
"Preventing illegal firearms trafficking and violent gun crime has always been the Bureau of Alcohol, Tobacco, Firearms and Explosives' (ATF) top priority," said ATF Management. "It is clear from crime guns recovered on the streets every day that we need to better understand emerging firearms trafficking techniques that utilize the internet, and disrupt the illegal financing behind them. To mitigate this threat, ATF welcomes the opportunity to collaborate with our partners to identify how we can enhance the security of private businesses and promote public safety."
More information about the research initiative can be found here.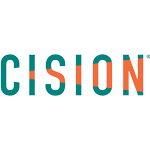 PRNewswire