Paystand, the fastest-growing, blockchain-enabled B2B payments platform, announced its new integrated solution for the Microsoft Dynamics 365 Business Central portfolio of intelligent business applications. Now, SMB finance departments may eliminate slow manual AR processes to reduce days sales outstanding (DSO) and speed time-to-cash, all with zero fees.
This integration gives Microsoft Dynamics 365 Business Central customers a modern Payments-as-a-Service mode that is fully digital and intuitive. Users on the platform can now incentivize their customers to pay sooner using automated Paystand features such as the embedded "pay now" buttons.
"Accounting teams need faster and more efficient approaches to help them improve margins and operating cash flow. With the new integration, Paystand provides Microsoft Dynamics users one-click features that eliminate expensive and error-prone processes," said Jeremy Almond, CEO and co-founder, Paystand. "By democratizing access to blockchain applications we empower businesses to escape financial gravity, thrive without unnecessary fees, and emerge as pioneers of a digitally transformed financial era."
Delivered as a native integration to Microsoft Dynamics 365 Business Central, Paystand's technology:
Accesses Paystand's Bank-to-Bank Network – the only zero-fee, real-time payment rail available for business
Unlocks Paystand's profitability behavior model
Creates smart invoices with embedded payment options
"The integration with Microsoft further expands Paystand's vision for cashless B2B payments by providing all businesses within the Microsoft Dynamics ecosystem a way to seamlessly automate receivables and revenue," said Bindu Gakhar, head of product at Paystand. "Paystand saves businesses across multiple industries 50% or more on the cost of receivables by eliminating transaction fees and also speeds up time to cash by up to 60%, helping them scale and increase ROI significantly."
The Microsoft integration is Paystand's third native integration, expanding its proven record and its reach to SMB finance departments. Paystand was first integrated with NetSuite, followed by a Sage integration in 2021.
Paystand will offer early access to the new integration at the Microsoft Dynamics User Group Conference in Charlotte, N.C. later this month, and the integration is expected to be available in AppSource later this year. This invitation will also be open to Microsoft Dynamics VAR Partners to onboard them inside Paystand's partnership program.
Stay Ahead of the Financial Curve with Our Latest Fintech News Updates!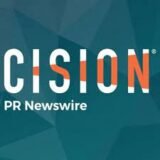 BusinessWire