Ascensus, whose technology and expertise help millions save for a better future, said it will begin offering the Ascensus | American Funds Pooled Employer Plan (PEP) solution on its independent, open-architecture recordkeeping platform beginning in spring 2024.
"We're delighted to partner with Capital Group, home of American Funds, to offer the significant benefits and flexibility our PEP program provides," said Jason Crane, head of Distribution for Ascensus Retirement. "Capital Group shares our goal to help more savers save more, and our commitment to offering a full product continuum to meet customer needs. American Funds' investment experience and Ascensus' award-winning service are a powerful combination—and all focused on driving better outcomes for partners, clients, and savers."
Crane said Ascensus will be the first provider to offer American Funds Target Date Plus. This new investment solution is focused on creating a unique portfolio that matches a participant's financial needs more closely than a traditional target date fund allocation determined only by age.
"After watching the PEP market evolve over the last several years and listening closely to advisors who desired a pooled plan offering, we are pleased to announce this partnership with Ascensus," said Mike Bockstie, Senior Vice President, Institutional Retirement Sales, Capital Group. "The Ascensus-American Funds PEP Solution is the first in the industry to include Target Date Plus1 as a QDIA option for participants, which provides personalized allocation advice tailored to a retirement saver's specific needs and objectives."
The Ascensus | American Funds PEP offers the traditional administrative and investment fiduciary benefits of a pooled employer plan—with Wilshire taking on the role as 3(38) investment fiduciary—plus several key differentiators, including:
American Funds Target Date Plus, powered by Morningstar Investment Management LLC, with personalized allocation advice tailored to a retirement saver's specific needs and objectives
A tiered investment menu grouping investment funds into logical categories (from target-date funds to customized portfolios) to build understanding and simplify participants' decision making – inclusive of a number of leading fund managers
A fully bundled solution supported by Ascensus' world class-rated client service team
Greater capabilities targeting better outcomes for participants through tools like My Forecast, where savers will be able to see a complete retirement readiness view
Plan design flexibility that works for each adopting employer, and
Financial Finesse financial wellness coaching benefits2
Ascensus has reached $1 billion in PEP assets under administration, representing more than 33,000 savers. The company has more than $742 billion in assets under administration overall.
1Capital Group and the Workplace Solutions group within Morningstar Investment Management LLC, a subsidiary of Morningstar, Inc., announced a new target date service, Target Date Plus, with personalized allocation advice tailored to a retirement saver's specific needs and objectives, in 2022. The service, which employers can use as a qualified default investment alternative, blends the American Funds Target Date Retirement Series® with Morningstar Investment Management's experience delivering online investment advice through its user interfaces and vast network of integrated recordkeepers.
2Earlier this year, Financial Finesse, the leading independent provider of financial wellness coaching benefits, announced the expansion of a successful initial program with Capital Group. The program brings Financial Finesse financial coaching to select Capital Group DCIO clients in the mid-sized plan sponsor market and PlanPremier® full-service recordkeeping clients in the large plan sponsor market.
Stay Ahead of the Financial Curve with Our Latest Fintech News Updates!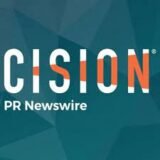 PRNewswire