Baltic entities of Insurance Group PZU, one of the largest financial institutions in Central and Eastern Europe, and Akur8 are delighted to announce their collaboration, to enhance PZU's pricing process across two of its Baltic entities. This deal reinforces Akur8's international reach as the next generation pricing platform, as well as its footprint in Central and Eastern Europe.
Specifically developed for insurers, Akur8's solution enhances their pricing process by automating risk and demand modeling, using transparent Artificial Intelligence proprietary technology. Core benefits for insurers include greater speed-to-accuracy and market agility, without compromising on transparency and control on the models created.
PZU is one of the leading insurance carriers in Poland and Central and Eastern Europe, with 200 years of experience in offering its policyholders the best protection on the market. By choosing Akur8 to fuel the transformation of its pricing process, PZU strengthens its commitment to adopting innovation and AI at scale, to remain at the forefront of the insurance space.
"Akur8 is honored to become the pricing platform of choice for PZU's Baltic entities. As the leading-edge next generation insurance pricing platform, Akur8 will bring game changing speed and performance to PZU's pricing teams, while maintaining full auditability of the process", said Samuel Falmagne, CEO at Akur8.
"This new collaboration with PZU is a milestone for Akur8, marking our entry into the Central and Eastern European insurance market and reinforcing our international footprint. It also validates Akur8's value for insurers that are already well advanced in their use of AI applied to internal processes", commented Brune de Linares, Chief of Sales at Akur8.
"We are excited to adopt Akur8 as the insurance pricing platform of two major entities. As the best technology on the market, this move is yet another proof point of our deeply innovative DNA. PZU Estonia strives to partner with the best insurtechs on the market, to always elevate its standards and offer the best protection at the fairest prices to its policyholders", commented Mihkel Uibopuu, PZU Estonia CEO.
"Akur8 offers a game changing approach to rate making compared to manual solutions, that we were eager to adopt. The benefits in terms of speed and performance are major, while the process is robust and safe. The collaborative and intuitive interface, the smart features as well as the reactive and proficient support were also greatly appreciated by our pricing teams", added Julius Kondratas, Technical Director and Management Board Member of Lietuvos Draudimas AB.
For more such Updates Log on to https://fintecbuzz.com/ Follow us on Google News Fintech News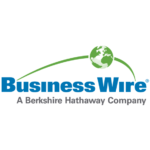 BusinessWire