QEBR (OTC:QEBR) today announced that several global crypto-trading platforms have announced their respective abilities to trade and store Filecoin.  This gives strong third-party validation of Filecoin (FIL) as the cryptocurrency moves toward mainnet launch in the second half of 2020.  QEBR previously announced that its internal software engineering team has made strong strides in developing a crypto environment that is highly efficient in mining FIL, with plans for multiple data centers around the world. These major blockchain trading exchanges include:
Coinlist:
Coinlist conducted the $204 million Filecoin SAFT (Simple Agreement for Future Tokens) sale in 2017, which allowed 2,100 accredited investors from over fifty countries to invest in Filecoin.  After the Filecoin mainnet launch, Coinlist is expected to support Filecoin's trading as the primary distribution channel for the tokens.
GeminiTrust:
Gemini is a digital currency exchange and asset insurance platform that allows customers to buy, sell, and store digital assets.  Gemini was created by the Winklevoss twins, who own more than $1 Billion in cryptocurrency assets and have invested in many leading technology companies.
Coinbase:
Coinbase Custody offers secure, institutional-grade offline custody storage solutions, insurance coverage, and stores over $8 Billion in crypto assets.
Anchorage:
Anchorage announced that it will support Filecoin custody and unlocking contracts at mainnet launch. The company serves as a blockchain security and trading platform and has backing from companies such as Visa, Andreesen Horowitz, and Blockchain Capital.
Jun Liang, Chief Technology Officer of QEBR, stated, "The market validation of these highly-credible trading platforms gives QEBR even stronger faith in our Filecoin mining developments.  For example, Gemini has a conservative approach to its platform, listing only five other assets: bitcoin, bitcoin cash, ether, Litecoin, and Zcash.  Having Gemini and the Winklevoss twins also list Filecoin to their portfolio adds tremendous credibility to FIL's future.
Liang continued, "QEBR deeply believes in the future of Filecoin and is making every effort to become a strong player in FIL mining.  We expect to have mining operations around the world, with our first FIL mining operation in Thailand.  This installation will be a gateway to projected strong demand in Malaysia, South Korea, the Philippines, Indonesia, and Japan."
For more such Updates follow us on Google News Fintech News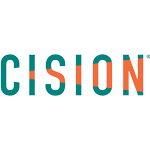 PRNewswire