Realla – a leading commercial property digital marketplace in the UK – today launched CoTour, an online co-browsing tool to conduct real-time virtual tours.
CoTour permits key decision makers – agents, owners, tenants, and investors – to meet and tour properties in real time, enabling business to be conducted virtually. The tool supports up to 20 tour participants at once.
"We're in a time when physical tours are often not practical or safe," said Andrew Miles, CEO of Realla. "With so many potential tenants and investors searching for commercial real estate space online, CoTour allows business to continue for those marketing properties."
CoTour's high-quality video and sound allow real-time viewing and conversations about commercial real estate properties, adding value for those looking for the perfect space or the ability to tell their property's story. Registered Realla users can invite up to 20 participants, who do not have to be registered, to view a property in real-time in a private and secure meeting room.
The CoTour co-browsing technology supplements the 3D virtual tours, HD video tours, aerial drone videography, and architectural photography already existing on Realla listings. The platform continues to enhance the search process for tenants, owners, investors and agents. Realla plans to monitor adoption of CoTour and incorporate user feedback to shape the future of the product.
The Realla marketplace covers commercial property in the office, industrial, retail, hotel, land, specialty property, and investment property categories. As part of CoStar Group, listings on Realla receive unprecedented access to the professional commercial real estate community and exposure to an audience of actively searching tenants and investors.
In May 2020, there were over 1 million property tours on Realla, up 34% from the prior month.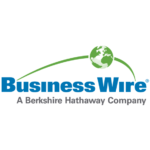 BusinessWire