SRAX, Inc. (NASDAQ: SRAX), a financial technology company that unlocks data and insights for publicly traded companies through Sequire, its SaaS platform, hosted the 2021 Sequire Blockchain Conference, a preeminent virtual investor event, on July 15th.
This elite, 1-day only event featured more than 10 leading Blockchain and Crypto companies, and talks with industry experts, including Brock Pierce, Maja Vujinovic, Saum Noursalehi, Rachel Wolfson, George Stella, Brittany Kaiser, Gilbert Hill, Justin Newton, Adrian Baschuk, Bryan Bullett, Fred Thiel and Ibrahim AlHusseini. Keynotes and panels ranged in topic from security tokens and stable coins, the future of mining and sustainability, data privacy, and crypto's expansion to Latin America.
Keynotes and panels:
Stablecoins, Privacy, and The Global Economy – with Maja Vujinovic and Rachel Wolfson
Data on Blockchain – with George Stella, Brittany Kaiser and Gilbert Hill
The Future of Capital Markets with Security Tokens – with Saum Noursalehi and Rachel Wolfson
The Next Evolution of Mining – with Bryan Bullett, Fred Thiel and Ibrahim AlHusseini
The Three-Dimensional World of Decentralized Finance – with Brock Pierce and Adrian Baschuk
Most viewed presentations:
EQONEX Group (EQOS)
Bit Digital (BTBT)
Bitfarms (BITF)
See all replays from these digital asset and blockchain focused companies for free:
Amesite (AMST)
DMG Blockchain (DMGGF)
Banxa Holdings (BNXAF)
BIGtoken (FPVD)
Riot Blockchain (RIOT)
Hut 8 Mining (HUT)
Sphere 3D (ANY)
Currencyworks Inc. (CWRK)
CleanSpark, Inc. (CLSK)
"This conference was one of the best we've ever put on. The content was educational and the companies that presented are paving the way for a crypto future. If you have not already watched the presentations and want to be educated on what companies are doing in the space, I would encourage you to view these amazing panels and presentations," said Christopher Miglino, Founder and CEO of SRAX.
The presenting company video calls will be available to view for 3 months. Visit the event website to see all the presentations and keynotes: https://blockchain21.mysequire.com/
For more such Updates Log on to https://fintecbuzz.com/ Follow us on Google News Fintech News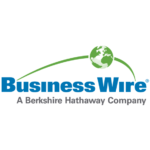 BusinessWire