Sensedia, a global leader in delivering API solutions for companies adopting a more digital, connected, and open strategy, announced a strategic alliance with Localight to empower credit union members to support independent merchants. The robust capabilities of Sensedia's API platform bolster Localight's ability to connect shoppers and businesses as the company strengthens local economies by creating the largest network of independent merchants united on one platform.
"We're delighted to join forces with Localight, leveraging the power of our API platform to provide the vital connections they need," said Lisa Arthur, Sensedia's US Director and Global CMO. "In today's hyper-connected global landscape, it's equally imperative to nurture local opportunities for small businesses and credit union consumers. Localight's innovative win-win approach encourages community support and simplifies small businesses' ability to market their products. Sensedia's powerful and adaptable platform is poised to seamlessly facilitate Localight's app, scaling with them as they extend their service to credit unions, local shoppers, and small businesses across US communities."
Credit Unions are uniquely positioned as community-centric financial institutions owned by their members. Localight's app is a game-changer for local markets, allowing merchants to attract new customers in their communities and offering shoppers enticing rewards and loyalty points. As Localight embarks on a nationwide launch, the app will rely on Sensedia's solid API management strategy for seamless, secure and quick transaction capabilities.
"Nearly four times more money stays in our communities when we shop locally and support independent businesses. Localight is not just supporting local businesses; we're championing a vibrant and sustainable community ecosystem. Sensedia was a natural choice for us because they recognize that local transactions, the lifeblood of small businesses, deserve the same caliber of security and support as their larger counterparts," said Localight's CEO, DW Ferrell.
Sensedia continues expanding its US reach as an API solutions leader. Notably, the company assumes a pivotal role as the Banking Innovation track sponsor at Fintech South, shedding light on the future of Open Banking. The company will deliver a compelling presentation on September 13 on the cutting-edge frontier of Open Banking initiatives, focusing on open APIs, embedded finance, and cross-border payment opportunities. Sensedia is rapidly garnering acclaim as a trailblazer in AI/API strategy, solidifying its reputation as an industry innovator.
Fintech News – The Latest News in Financial Technology.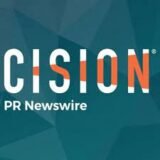 BusinessWire