Helping financial services organizations keep up with a changing market landscape, NICE Actimize, a NICE business (Nasdaq: NICE) and the leader in autonomous financial crime management, today announced that Transparint, a Steele Compliance Solutions, Inc. company, and a leading provider of real-time monitoring and search tools for negative news, watchlist, sanction, and politically exposed persons data for AML and financial crime compliance professionals, has joined the X-Sight Marketplace, the industry's first financial crime risk management-focused ecosystem designed to assist financial services organizations evaluate new point solutions and move to stay on top of a challenging regulatory and criminal environment.
The X-Sight Marketplace leverages the X-Sight Platform-as-a-Service and further expands the functionality offered by the platform. The NICE Actimize X-Sight Platform-as-a-Service offers a single, unified, cost-effective way for financial service organizations to rapidly innovate and to introduce new services while supporting best-in-class financial crime, risk and compliance management capabilities.
By adding Transparint's negative news content to NICE Actimize's AML solutions, financial services organizations can complete KYC/CDD/EDD reviews and AML investigations faster and more accurately — by finding what is relevant and automatically filtering out the noise that overwhelms conventional data searches. Compliance teams will have more time to analyze and make strategic decisions on the right data, rather than spend time mining news sources and clearing false positives.
Technology providers such as Steele Compliance Solutions, that partner with NICE Actimize's X-Sight Marketplace ecosystem, are reviewed for their ability to complement financial crime and compliance solutions. Once approved, software and service providers become available to the NICE Actimize community via the X-Sight Marketplace. FSOs can quickly browse through X-Sight Marketplace solution categories to find scalable options that solve their unique business problems.
"Steele looks forward to developing this partnership with NICE Actimize as we bring innovation and business value to financial services organizations looking for technology enhancements that bolster their financial crime operations," said Eric Lochner, CEO, Steele Compliance Solutions. "There is strong synergy and alignment between the industry-leading financial crime solutions and platforms that NICE Actimize offers its community. We look forward to building our presence on this innovative community platform."
"We are excited that Steele, which shares our common goal of fighting financial crime through the benefits of a marketplace ecosystem, is partnering with us and joining the X-Sight Marketplace community," said Craig Costigan, CEO, NICE Actimize. "By connecting via a cloud environment, community participants will experience a quicker time to value and minimized integration cost as they evaluate new solutions for their financial services organizations."
Additional categories that will be added to NICE Actimize's X-Sight Marketplace from other partner participants will include ID Verification, Ultimate Beneficial Ownership, Value-added Data & Adverse Media, Watchlist, Device Identification, and User Authentication & Fraud. Additional partners will be announced as the X-Sight Marketplace grows.
About Steele Compliance Solutions, Inc.
Steele is the global leader in Integrated Risk Management. We partner with the world's largest, most respected, companies worldwide to deliver compliance products and services that help organizations embrace a culture of compliance while protecting their brand. For more information please visit www.steeleglobal.com.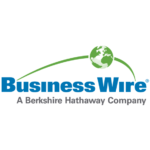 BusinessWire