Principal Global Investors today announced Kamal Bhatia as the new President and CEO of Principal Funds. Bhatia assumes responsibility for the global platform covering U.S. Funds, European and Asian UCITS and global ETFs. He will lead the strategic growth and management of the global platform supported by distribution, product, marketing and operations.
"As we continue to invest in and evolve our platform, Kamal brings significant asset management experience across multiple business platforms," said Pat Halter, chief executive officer and president Principal Global Investors. "In addition to being a strong cultural fit, Kamal brings a seasoned understanding of evolving customer needs to help us take advantage of new opportunities to grow our global platform."
Principal Global Investors has significant investment capabilities in real estate, equities, fixed income and multi-asset strategies. The continued demand for product innovation combined with superior execution skills has become a key differentiator in our business.
"The global footprint of Principal along with stellar culture and client trust is incredibly valuable and unique," said Kamal Bhatia. "I am honored to join an asset management industry leader and look forward to working with our team to further shape and grow. Our goal is to meet our clients with a variety of capabilities that service their needs and exceed their expectations."
Bhatia comes to Principal from OC Private Capital, a joint venture between Oppenheimer Funds and Carlyle, where he served as CEO and Chairman of the Board. Previously he has held senior management roles at OppenheimerFunds, TIAA-CREF Asset Management, Mellon Asset Management and Citigroup. He holds a MS from Washington University in St. Louis and B.Tech from Indian Institute of Technology in Kanpur.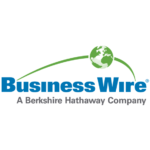 BusinessWire